Maverick Traditions
Find all of the event to attend at MNSU for the true Maverick experience. These are the events that students always remember.
New Student Rally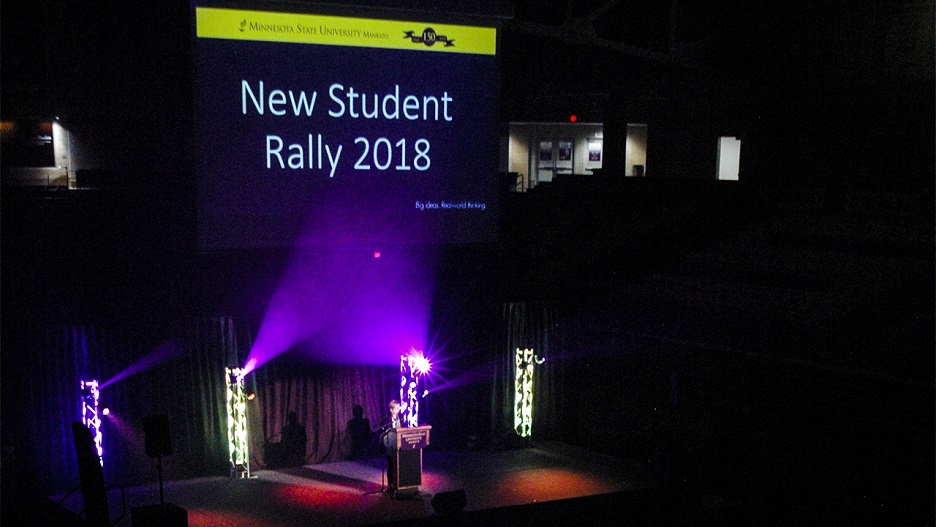 The official kick-off to your life as a Minnesota State Mankato student, this is THE welcome week event to be at. See a high-energy performance by the Maverick Machine marching band and be welcomed by the University President, student leaders, and more. To conclude the rally, attendees will march through the Alumni Arch near the Bell Tower and officially mark the start of your student journey. The event is followed by the Backyard Bash.
---
Graduation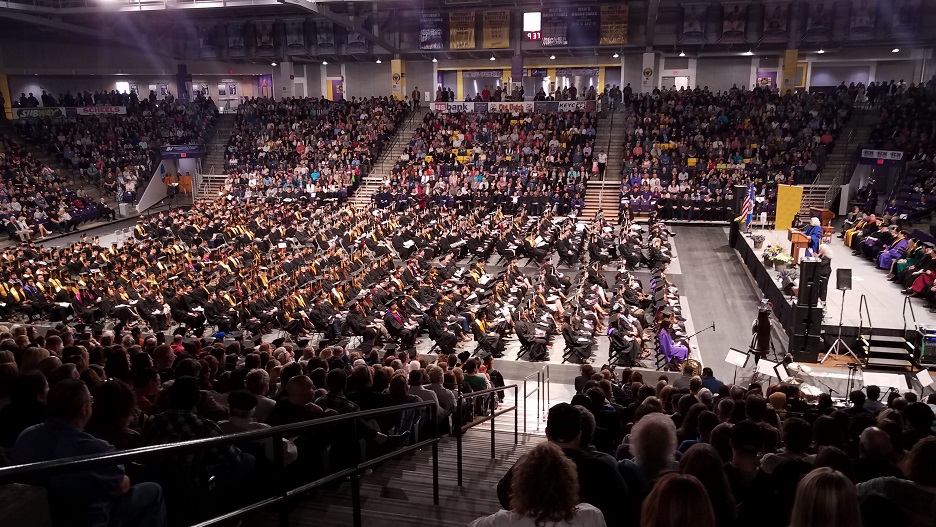 Finish what you came here for! Earn that degree, get that job. Join you and thousands of other Mavericks completing their journey in the Taylor Center at the end of your college career. Take pictures in the CSU, University Arch way, or other campus landmarks. Be sure to exit through the University Archway.
---
Homecoming Bonfire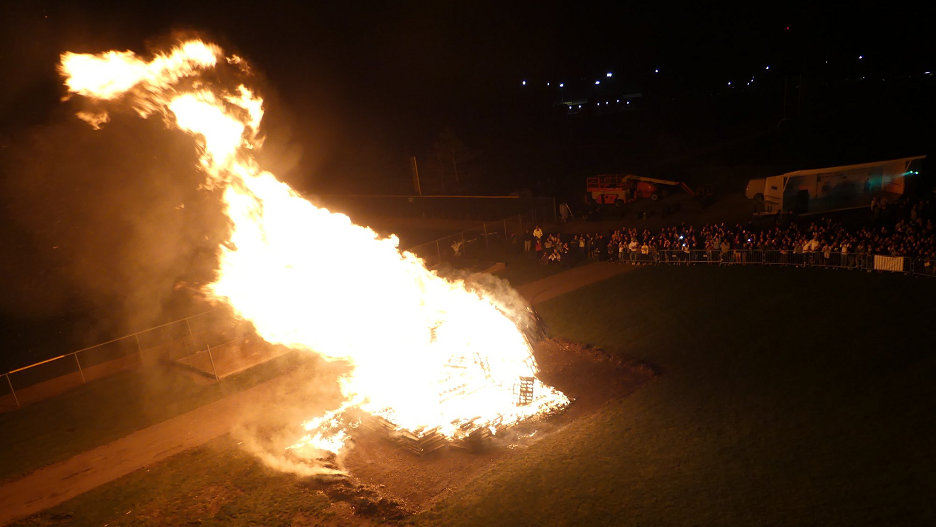 To kick off Homecoming, a large fire is ignited on the Maverick Midway, behind Blakeslee Stadium. When lit, the bonfire stands 25 feet tall and is made up of 250 pallets of wood. Following the bonfire is a 15-minute fireworks show. This is how we heat things up for Homecoming week!
---
Late Night Breakfast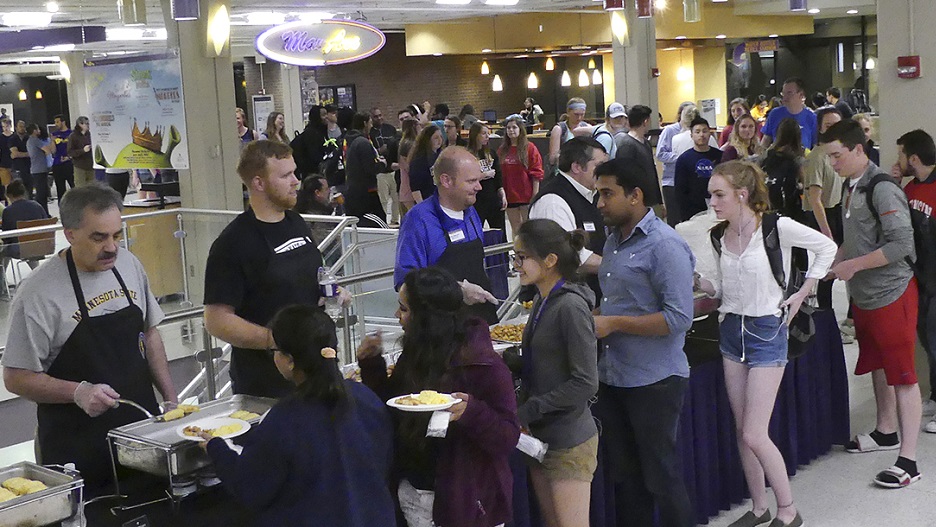 Whether you live on or off campus there is a late night breakfast for you. Sunday night before Finals week enjoy a Late Night Breakfast in the University Dining Center with a meal plan or cash. Monday night of finals week enjoy a free Late Night Breakfast in the Centennial Student Union served my University administration and deans.