University Traditions
The ultimate Minnesota State Mankato bucket list
There's a lot to do as a student at Minnasota State Mankato. Whether you're the kind of person who loves a suspenseful athletic game or the kind that prefers art and theatre, you can't deny that there are some activities on campus that you absolutely MUST experience before you graduate.
But what are they? And when do they happen? From student events and concerts to athletic games, plays, and art shows, we narrowed down the most iconic, popular, fun and memorable things to do to enhance your student experience.
---
New Students
Right when you arrive on campus, it's important to start meeting people and getting your bearings. Starting college is a memorable experience on its own, but here are a few things going on that you'll want to get in on right away.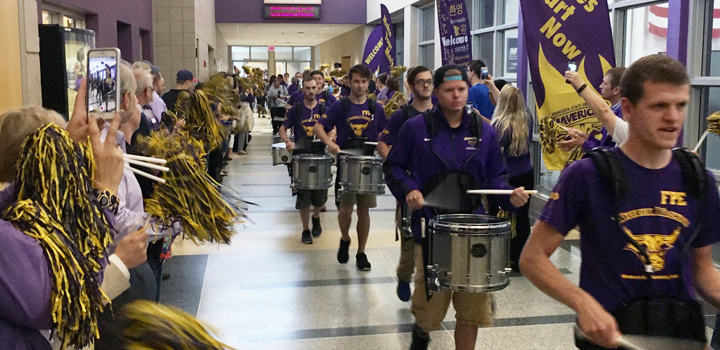 New Student Rally
The official kick-off to your life as a Minnesota State Mankato student, this is THE welcome week event to be at. See a high-energy performance by the Maverick Machine marching band and be welcomed by the University President, student leaders, and more. To conclude the rally, attendees will march through the Alumni Arch near the Bell Tower and officially mark the start of your student journey. The event is followed by the Backyard Bash.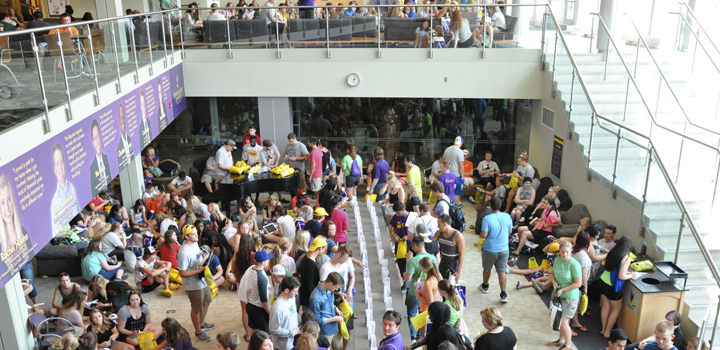 Choose-a-Palooza
Visit different offices across campus to earn prize drawing tickets. You choose where to visit, and you choose which prizes you want to win. There is $1000 worth of great prizes, including room amenities, movies, games, and more. This is also a great way to learn your way around campus. Not all schools get a program this cool for new students: Choose-a-Palooza was recognized regionally and nationally as an outstanding educational program from the National Association of College and University Residence Halls and the National Residence Hall Honorary.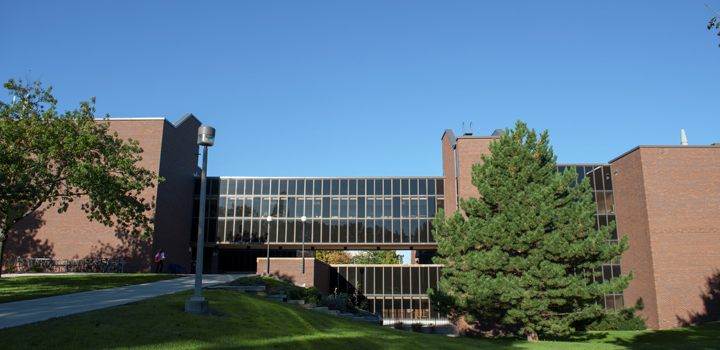 Find the wolf in Trafton Science Center
Well, we can't really say too much more about this one. It's up to you, now.
---
Homecoming
There is so much going on during Homecoming, sometimes it's hard to know what events to choose. We've narrowed it down to the top 3 must-do Homecoming events to help you out.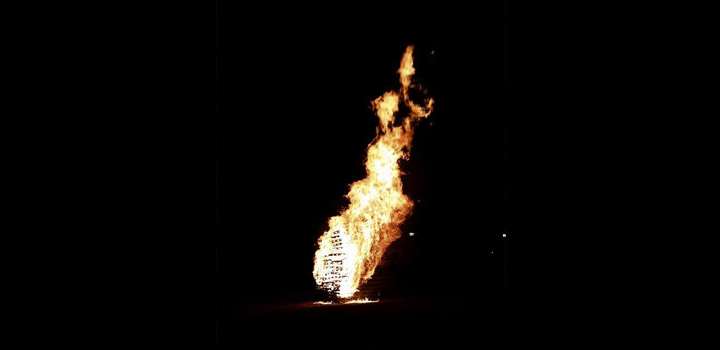 Homecoming Bonfire
To kick off Homecoming, a large fire is ignited on the Maverick Midway, behind Blakeslee Stadium. When lit, the bonfire stands 25 feet tall and is made up of 250 pallets of wood. Following the bonfire is a 15-minute fireworks show. This is how we heat things up for Homecoming week!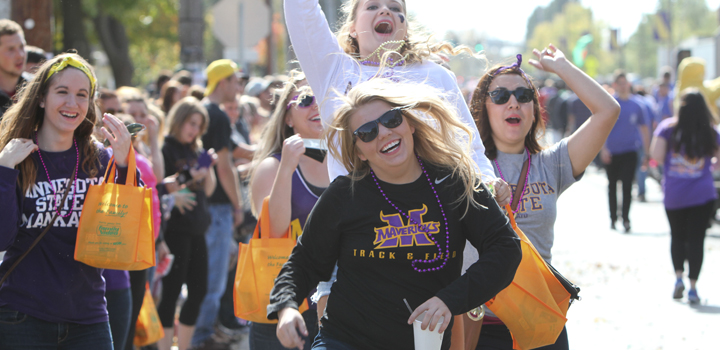 Homecoming Parade
The streets fill with seas of spectators in purple and gold for the annual Homecoming parade. This event precedes the big football game and gives everyone a chance to really feel the Maverick Pride.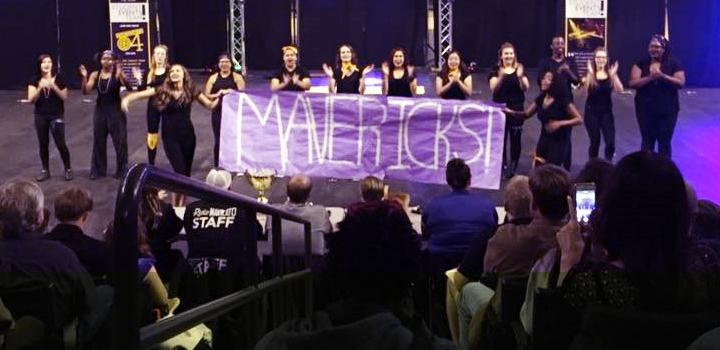 Lip Sync Battle and Coronation
Students sign up in teams to participate in the Lip Sync Battle, where they are judged on performance, originality, choreography, teamwork, correlation to the Homecoming theme, knowledge of song lyrics and someone lip syncing at all times. If you don't participate yourself, be sure to attend. The Homecoming King and Queen are crowned following the Lip Sync event.
---
Events
There are a ton of events happening across the University all the time, but there are a few that stand out as must-do's before you graduate.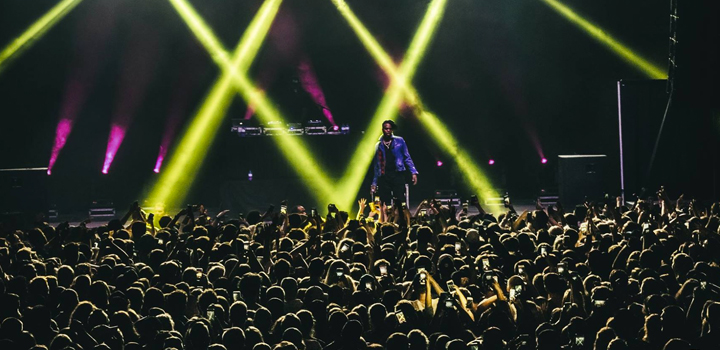 Concert
Artists such as B.O.B., T-Pain, Eric Paslay, Jeremih and more have performed in recent years. The music department also puts on a variety of concerts with their various ensembles and often brings in renowned blues, bluegrass, jazz, and folk artists. No matter what your taste, the music scene on campus has something memorable for you.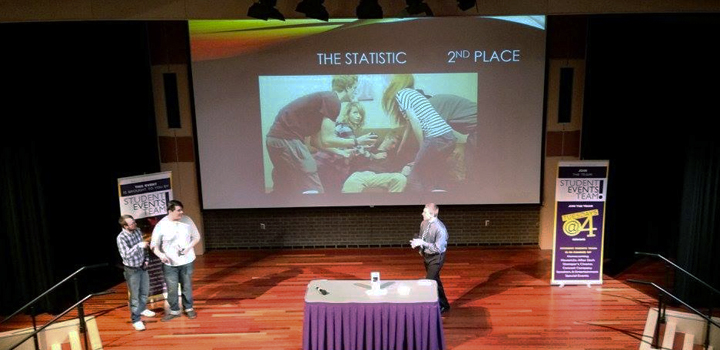 Stomper's Cinema
Stomper's Cinema brings blockbuster, independent, international and documentary films to campus every weekend free to students. In addition, there are events to go along with the movies, including panel discussions and the annual Stomper's Student Shorts: Film Festival. If you happen to be around in the summer, the movies are shown outside in the Centennial Student Union Amphitheater when weather allows.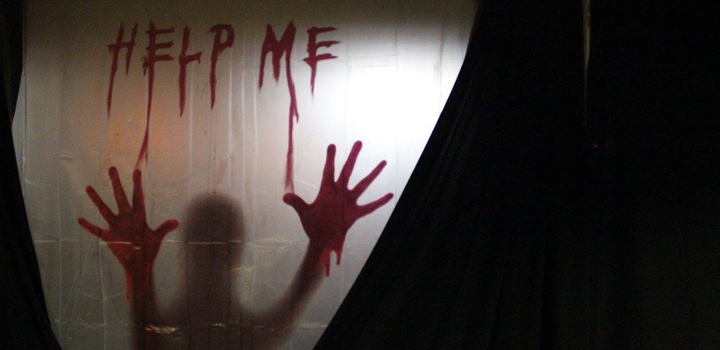 Centennial Student Union Haunted Takeover
Each Halloween, the Centennial Student Union is transformed into a spooky haunted house. Rooms are decorated in various themes related to peoples' worst fears and staffed by a variety of student organizations. The CSU Haunted Takeover was one of three finalists for the 2016 National Association of Campus Activities: Best Campus Tradition Award. In addition, they have campus programming awards in 2012, 2014 and 2016. Are you ready to face your worst nightmare?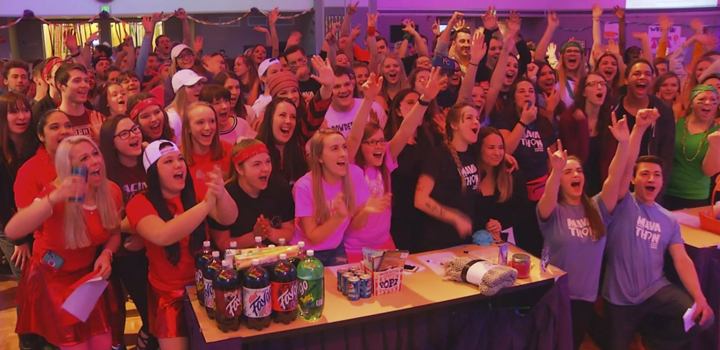 Mavathon
Mavathon is a Dance Marathon event which celebrates children who are overcoming battles with life threatening diseases and disabilities. Our Dance Marathon Student Organization partners with Gillette Children's Specialty Healthcare, a Children's Miracle Network hospital, to raise money for the Gillette Mankato Clinic. But raising money for a good cause doesn't have to be boring. Events include free food from local restaurants, cosmic bingo, karaoke, billiards, bowling, a petting zoo, caricature artist, performance by the Maverick Machine Pep Band, a scavenger hunt and more.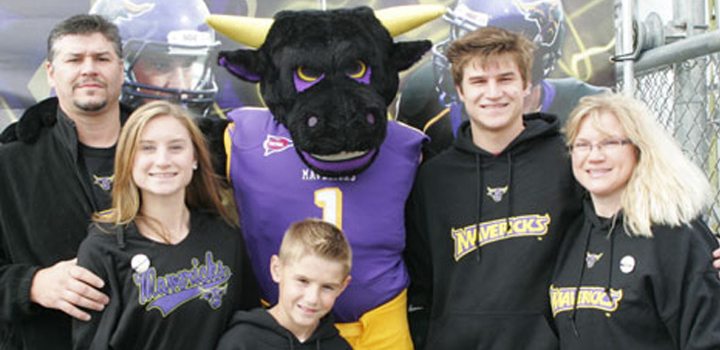 Family Weekend
Family Weekend is a great time to invite your family to campus. There are numerous events happening all weekend long so your family can really experience campus with you. There's a fun run, campus walking tour, family fun carnival, and free access to sporting events, Otto Recreation Center, and the Maverick Bullpen.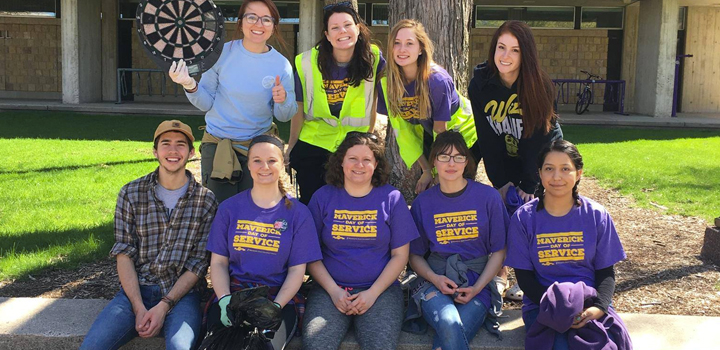 Maverick Day of Service
Maverick Day of Service is a chance for the campus community to come together for the betterment of the Mankato community. Volunteers can sign up as individuals or as teams to spend a morning in service to the community at large. Afterward, participants enjoy free lunch and live music.