Schedule Changes at 89.7 The Maverick
Some of your favorite shows will have new homes in September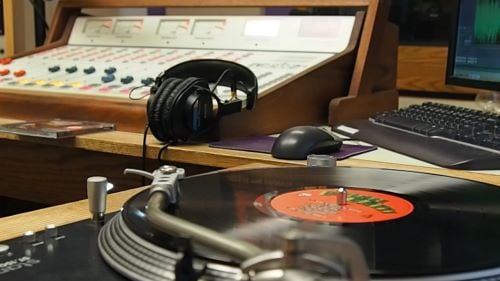 KMSU has some schedule changes to note! Please adjust your lives accordingly. These changes include:
DREAD BEAT - The Supreme Ruler of Sound has surrendered his Saturday timeslot, but don't worry about where you'll be able to find STRICTLY the deepest in Roots, Dub, & Reggae! Dread Beat will still be at 1:00 on Wednesday afternoons.
GOOD JUJU REVUE - Former Variety Hour host Drew Lyon hosts Good JuJu Revue, which is replacing Dread Beat on Saturdays @ six p.m. He'll be playing Reggae with dashes of Soul and R&B to keep the vibrations positive!
BOTH SIDES OF MIDNIGHT - Tune in on Wednesdays from 11:00 p.m. to 1:00 a.m. for this new Jazz (whatever feels right) show produced by Steve Fligge and new KMSU voice John Aho!
VARIETY HOUR - Ruby from Foxy Playground is leaving KMSU after years of amazing programming, but the Tuesdays @ 3:00 spot is still a safe place for music geeks! Variety Hour, with its rotation of musical ne'er-do-wells will be moving to this slot from their former Thursday location.
KEEPIN' IT LOCAL - Ben and Chris will continue to bring you the best in local music, but their show will shift to 3:00 p.m. Thursdays to make room for Radio a la Mav at noon.