Variety Hour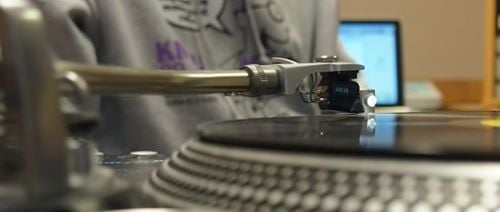 Variety Hour (Thursday, 3-4 p.m)
A rotating gallery of radio ne'er-do-wells bring you music that's new, old, weird, catchy, disturbing, obscure, country, western, jazz, rock, punk, power pop, americana, electric, acoustic, amateur, professional, etc. Best served with whatever you're doing at the moment.
Jen Tiernan (First Thursday of the month)
The GenX hour of music you didn't know you needed, because you probably forgot about it. I play 80s alternative and punk, plus current music that would have fit in just fine back then.
Drew Lyon (Second Thursday of the month)
Taking a cue from Maverick Slim's Cosmic Hour, Drew Lyon's musical universe pays equal tribute to Big Joe Turner, City Mouse, Merle Haggard & Jimmy Smith. Drew's musical tastes favor American roots – deep blues, jazz, classic country, R&B and good ol' rock & roll – but he's been known to veer off into psychedelic dub and reggae soundscape when the spirit moves him.
Rick Esser (Third Thursday of the month)
"Don't hassle me , I'm local."
Jameson Sweiger (Fourth Thursday of the Month)