Guest Policy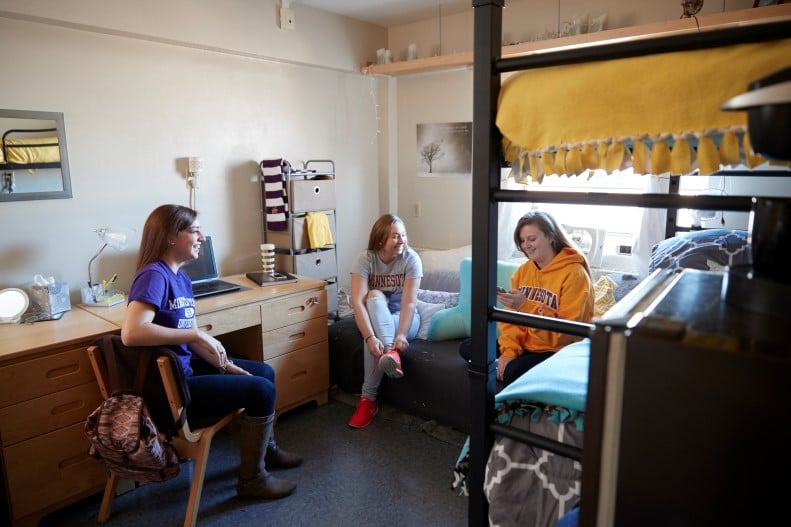 Residents are personally and financially responsible for the actions of their guests.
---
Policy Highlights
A guest is defined as any individual who is not assigned to your living unit.
Guests will be allowed between the hours of 8 a.m. and midnight. With the exception of Drop & Go and Move-In, each resident can have at most 1 guest at a time in their living unit (roommates can have their guest in the room at the same time).
Residents are responsible for informing their guest of policies and procedures.
Guests are expected to follow the same policies and procedures as their host.
Residents must escort their guest at all times.
Guests will not be allowed in resident rooms between the hours of midnight and 8 a.m.
Guests of the opposite gender may not use floor community bathrooms. Public restrooms are available near residence community lobbies.
Residents violating this policy may be subject to disciplinary action.
---
More Information
The entire Guest Policy can be found in the Residential Life Student Guide (revised and published annually).
Each student receives a copy of the Student Guide upon moving in.