Adjusting your Loft
Twin bed lofts in Crawford, McElroy, Julia Sears, Preska, & Stadium Heights double rooms will be lofted when students arrive on campus.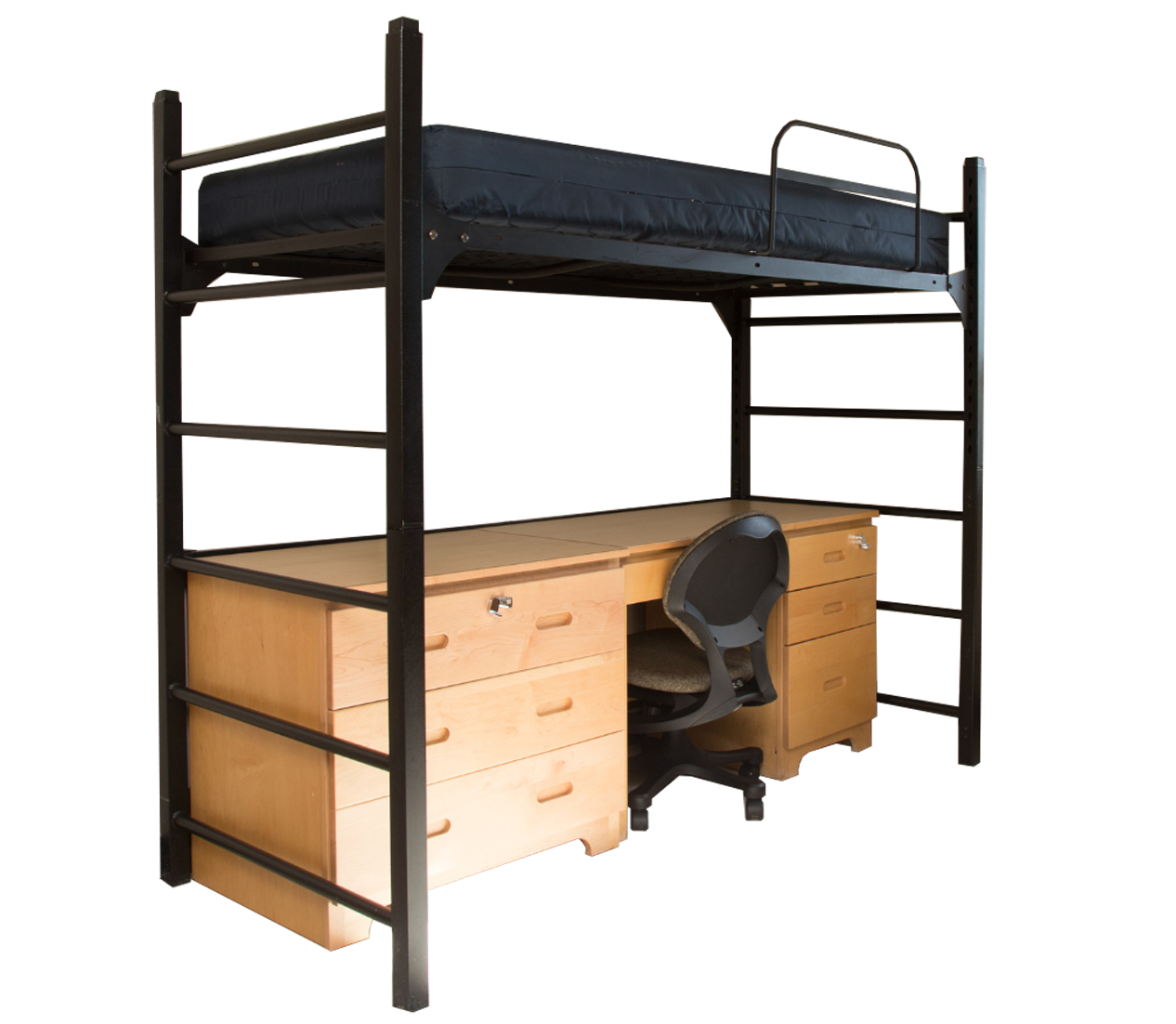 Bed height can be adjusted and two lofts can even be bunked together. Note that all bed parts need to stay in the room, as we don't provide storage for them.
Tools needed for bed modification can be checked out at your Front Desk/Stadium Heights Office.
Adjusting your loft is a 2-person job. If you would prefer to have our staff adjust the height of the loft, submit a Maintenance Request below.
Crawford, McElroy, & Stadium Heights Instructions
Julia Sears & Preska Instructions
Maintenance Request
Upon submission, a Materials Management team member will get in touch to schedule a time to come to the room and adjust the loft to your liking.
Submit a Maintenance Request