Scott Hagebak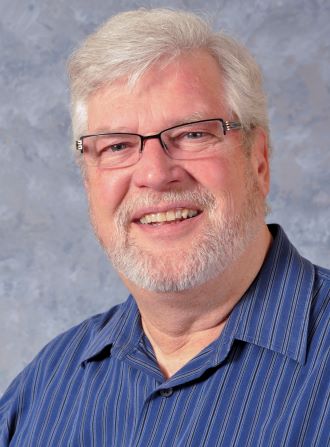 SCOTT HAGEBAK
"I spent more hours in this building than any place else on the globe."
- Scott Hagebak, April 2011 Retirement Reception
As the chief steward for the attractive, effective and efficient operation of the Centennial Student Union, Scott Hagebak credited his efforts to "management by walking around."
His daily duties as CSU Associate Director of Operations started with a watchful walk through the student union. As he moved through the building, he would make sure carpet spills were promptly cleaned, room setups were done as requested, and that students, guests and tenants were receiving the services they expected from one of the largest and best student unions in the Midwest.
Scott's love for the CSU and his connection with the University spanned most of his adult career. He started his undergraduate studies at then Mankato State College in 1967 – the same year the Centennial Student Union opened. Earning his degrees in Psychology and Sociology, he returned to his alma mater for his Master's Degree in Counseling College Student Personnel. In 1980, he joined the CSU staff where he worked for nearly 32 years in both student activities and later operations.
"I got involved with student activities as a student," Scott recalled in 2011 prior to his retirement, "I really enjoyed it, so that led me to my career."
Scott was a giant of a man with a heart to match. Still, he ran a tight ship with high expectations and low tolerance to disrespectful treatment of the building or its occupants. Among his greatest accomplishments was day-to-day monitoring of the 2004 renovation that transformed the CSU from a dark building of corridors to a bright, open and inviting space.
Still, Scott's greatest satisfaction came from enabling a global community of student staff to grow and find their own purpose in life.
"I've had an opportunity over the years to work with thousands of students in lots of different roles. That part, I really, really enjoy," Scott recalled about his years with the CSU. "I enjoy the fact that the student union has a great mix of diversity. There's an opportunity every day for people to learn about each other in this building."
Scott passed away in 2016. Friends and acquaintances still recall him with such accolades as: "cheerful," "wise," "giving," "thoughtful," "kind," "a wonderful man, colleague, friend, mentor." His legacy lives on through the Scott Hagebak Centennial Student Union Hall of Fame honoring students and staff who exemplify his stewardship and advance the mission of the Centennial Student Union.