Keys & Tips for Online Teaching Success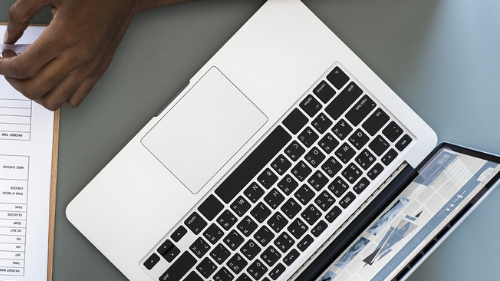 We recognize teaching online requires preparation, training, and ongoing professional development. However, there may be events that do not allow you to get training prior to teaching online.
Moving classes online quickly doesn't need to be stressful. Here are six critical areas to think about when moving your course online. All tools listed in this section are available to faculty, staff, and students.
The following simple and brief documents from Instructional Design Services are useful guides to supplement the recommendations below:
Communication
Communication is always key, and it's essential to keep in touch and interact with students, no matter where you are. While email is always an option., we offer additional tools that help you keep communication manageable, quick, and personable.
D2L Brightspace Announcements
Communicate about deadlines by adding due dates to your D2L Assignments, Quizzes, and Discussions.
Encourage students to turn on notifications in D2L to get emails and/or text message updates.
Create and share a two-minute course tour video using MediaSpace to show students where to find what they need in D2L and/or another tech you use.
Content
D2L Brightspace offers a variety of document types and it is easy to link documents from your OneDrive account.
Upload Documents, links, videos, and other teaching materials to D2L Content.
Create video lectures with Kaltura MediaSpace.
Assessment
You can still quiz students, hold in-depth discussions, and collect essays and papers in D2L Brightspace.
Under the Assessment menu you can find:

Quizzes
Assignments
Grades
Rubrics

Under the Communication menu you can find:
Use MediaSpace to create video quizzes.
Online Meetings
If you want to hold virtual office hours or maintain your face-to-face class schedule, our university online meeting tool, Zoom, can help. Communicate early with your students to determine their level of technology availability (computer, webcam, internet speed) and comfort before requiring online meetings.
Video
Video provides your students with a substitute for your in-class lectures, gives them a sense of your presence in the online classroom, and offers them an alternative to traditional assignments such as presentations.
Universal Design for Learning
Universal Design for Learning ensures that all students have equitable experiences in our classes. This brief video from the Center for Applied Special Technology (CAST) explains these principles.