Getting Started Teaching Online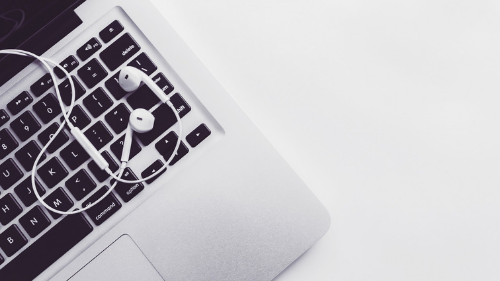 We recognize that quality online instruction takes time, training, and ongoing professional development. However, there may be cases when training cannot be completed prior to teaching online.
Here we share some tools and resources to assist you in transitioning quickly to online instruction.
As you transition online, keep the following in mind for yourself, your students, and your colleagues:
Be compassionate – we are all being asked to continue on in the face of great uncertainty. It is important to be compassionate as we all work through this together.
Reach out to your colleagues – departments and colleges across campus have plans, tools, and strategies for moving online. Keep in touch with them as a way to share ideas, support, and advice.
To transition your class online, consider the following steps:
---
1. Find your D2L Brightspace course; it's already there!
All university classes already have a D2L Brightspace course.
2. Communicate with your students right away
Even if you don't have a plan in place yet, communicate with your students as soon as possible.
Inform them that changes are coming.
Outline your expectations for checking email or D2L Brightspace at this time.
Let them know you will get them more details soon.
3. Get Prepared
Identify plans early. Consider updating your syllabus to address emergencies and expectations, so students know what will happen if classes are canceled, including procedures you will implement. Consider doing this each semester, so you are ready in case of an emergency.
Get details about the closure or event. You can find information about university closures on the university website. This ensures that you can accurately provide information to students about how long they can expect the course to be disrupted, or how the expectations for the courses might change.
Check with your department. Your department may issue more details about the situation and guidelines about their expectations for classes. Administrators may want to have many of the department's classes handled in similar ways, so check with departmental leaders before doing too much planning.
4. Prepare your content
Consider realistic goals for continuing instruction. What do you think you can realistically accomplish during this time period? Consider changes to your original syllabus and schedule.
Review your course schedule to determine priorities. Identify your priorities during the disruption—providing lectures, structuring new opportunities for discussion or group work, collecting assignments, etc. What activities are better rescheduled, and what can or must be done online? Give yourself a little flexibility in that schedule, just in case the situation takes longer to resolve than you think.
Review the Six Keys for Success for transitioning your course online quickly to help you find tools and strategies for moving course work online.

Six Keys for Success
Review your syllabus for policies that must change. What will have to temporarily change in your syllabus (policies, due dates, assignments, etc.)? Since students will also be thrown off by the changes, they will appreciate details whenever you can provide them.
Pick tools and approaches familiar to you and your students. Try to rely on tools and workflows that are familiar to you and your students, and roll out new tools only when absolutely necessary. If closure is caused by a local crisis, it may be already taxing everyone's mental and emotional energy; introducing a lot of new tools and approaches may leave even less energy and attention for learning.

Explore Tech Tools
Identify your new expectations for students. You will have to reconsider some of your expectations for students, including participation, communication, and deadlines. As you think through those changes, keep in mind the impact this situation may have on students' ability to meet those expectations, including illness, lacking power or internet connections, or needing to care for family members. Be ready to handle requests for extensions or accommodations equitably.
Create a more detailed communications plan. Once you have more details about changes in the class, communicate them to students, along with more information about how they can contact you (email, online office hours, etc.). A useful communication plan also lets students know how soon they can expect a reply. They will have many questions, so try to figure out how you want to manage that.
5. Launch your course
Help students find what they need. Create and share a two-minute course tour video using MediaSpace to show students where to find what they need in D2L and/or another tech you use.
For individualized support to launch your course, please reach out to our Instructional Designers and check out the Development, Training, & Drop-in Sessions Schedule.
Keep learning! Browse the tools and teaching strategies on the Instructional Design website on these topics and much more:
6. Keep Student in Mind the Entire Time
Be respectful of student constraints and flexible in finding solutions that work for all of you.
Some live in places with spotty Wi-Fi.
Some are not able to drive to campus to use the parking lots.
Some do not have laptops.
Some do not have webcams.
Some do not have data plans that would permit them to call into weekly meetings.
The Office of Accessibility Resources website has ideas to make your course accessible to students.
If synchronous meetings are part of the course, be compassionate about schedules.
Don't require attendance at those meetings. Students are now in different time zones, working different shifts, working different jobs, and taking care of children and family. They can't always log in at the time they were available before we went online.
Record those meetings. Students do want to see what happened when they can't join the live meeting.
Make things as easy as possible.
Post grades in D2L Brightspace so they can find them easily.
"Release" the final grade calculation in D2L Brightspace so it becomes visible to students. They can monitor their overall performance as the course progresses and make an informed decision about changing to P/NC.
Scale things down to fit the "short course" format. Focus on the learning objectives, not the amount of work originally planned for the course. Please don't try to squeeze the work of 8 weeks into 6.
Advertise your 10 weekly office hours in your email signature, in your D2L course, and anywhere else you can think of.
Make scheduling appointments easy. MavConnect works for current students and advisees, but Microsoft Booking (within Office 365) lets anyone book an appointment on your calendar.
Create a regular communication schedule. We are all receiving a lot more email now than we used to and it's easy for messages to get lost in the shuffle. Establish a routine that lets students know when they should look for your messages.
Trust them.
Don't require them to have a camera on while taking exams if other solutions (e.g. Lockdown Browser) can do the job. Feeling like they are under observation increases test anxiety.
Don't require them to keep the camera on the entire time. For a variety of reasons*, they may not want others to see where they live.
Respect "passing times" between classes.
Although students do not have to walk from one class to another, that 10-15 minute break gives everyone a chance to go to the restroom, wrap up their notes, get ready for the next class, and stretch their muscles. (Bonus: We get to do all of that, too.)