Choose-A-Palooza During Welcome Week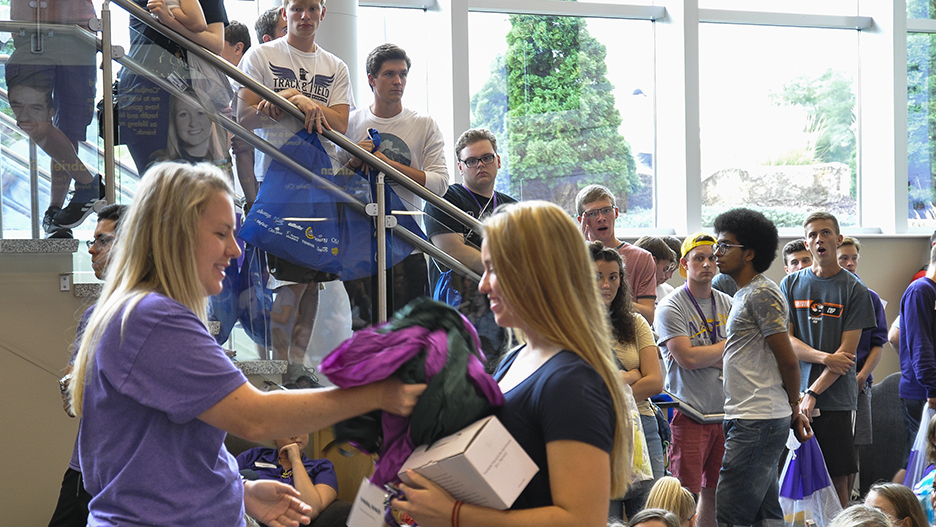 Hundreds of new Mavericks seek to win prizes at the traditional Choose-A-Palooza event..
The popular "GooseChase" app is giving a virtual twist to a Welcome Week tradition.
For years, Choose-A-Palooza has been a signature Welcome Week event where students earn an opportunity for thousands of dollars in prizes by visiting and learning about campus offices. It's like a big scavenger hunt.
Aided by the GooseChase app, you will have the opportunity to complete challenges, explore campus, and learn about campus resources.
Each challenge you complete will earn you points towards the prize drawing announced Sunday, August 22, starting at 8:30 p.m..
More that $1000 in great prizes will be awarded!
Each time session will have unique challenges (different campus resources to visit, fun activities, etc.) that can only be completed during that time frame. You will also find goodies, more prizes, and giveaways at many of the stops. There will be new challenges dropping throughout the weekend, so make sure to keep playing. The more challenges students complete, the better chance they will have to win prizes. However, students only need to complete one challenge in order to be entered to win.
Visit MAV HUNT for full details. To play, download the free GooseChase app and enter Game Code 4XLBKB and start completing challenges and earning points. Multiple sessions are planned throughout the weekend including:
• Friday, August 20, from Noon to 2:00 p.m.
• Friday, August 20 from 2:00 to 4:00 p.m.
• Saturday, August 21, from 2:00 to 4:00 p.m.
All Choose-A-Palooza challenges must be complete by 6:00 p.m. on Sunday, August 22. Prize winners will be drawn on Sunday night and winners will be announced on social media and emailed directly.