Services
Find out what services the Career Development Center has to help students get a jump start on their career!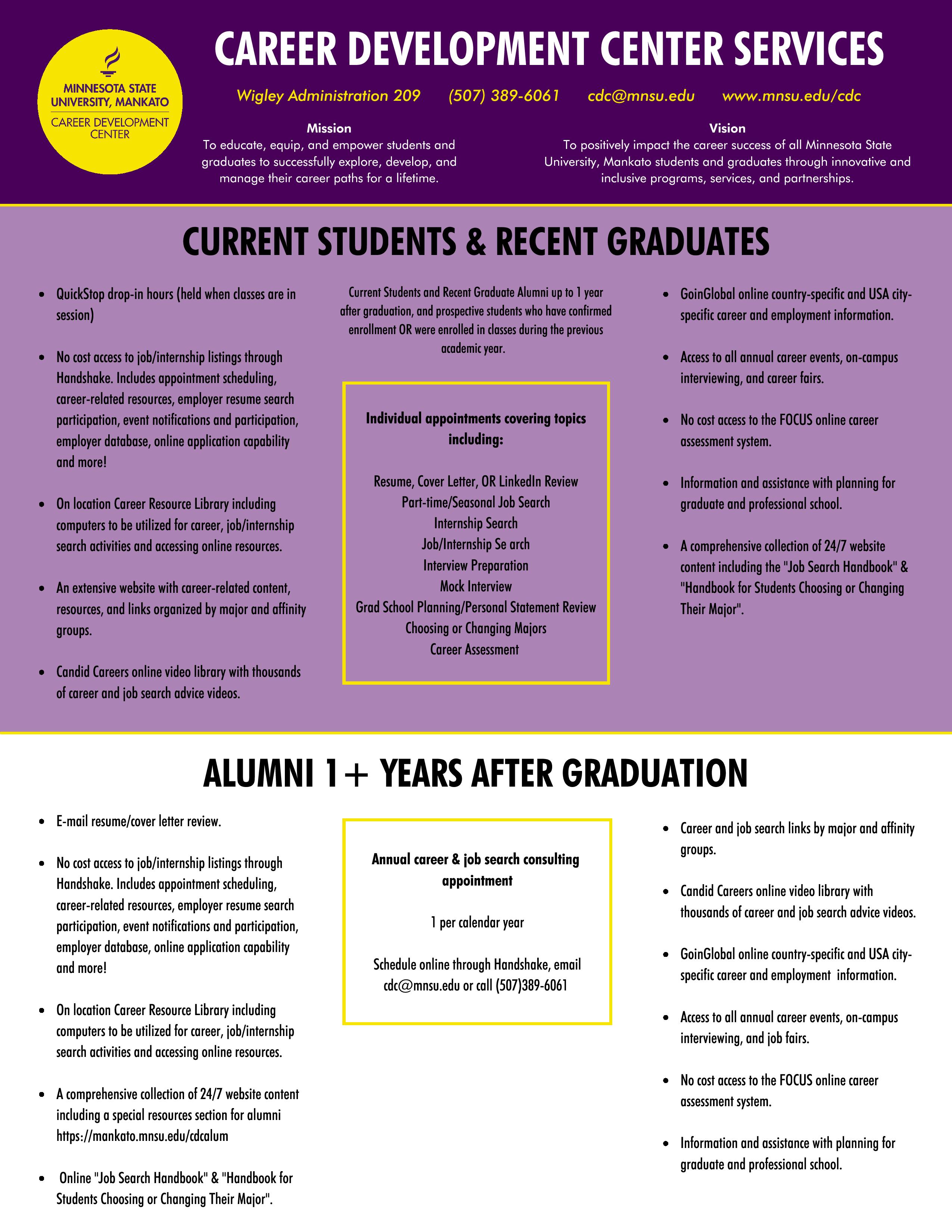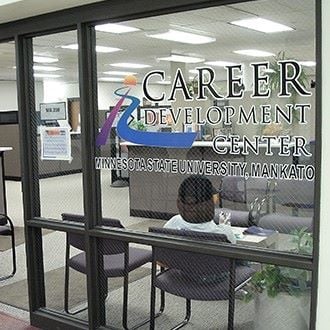 Make appointments to talk to a career adviser.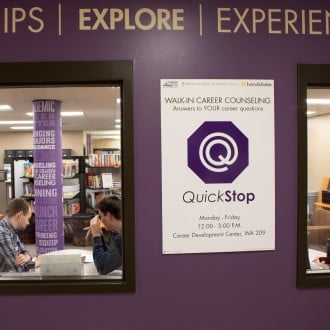 Stop in for a quick meeting with one of our career advisers.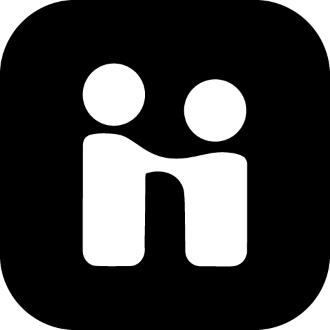 Your one stop shop for finding jobs, event information, and making appointments.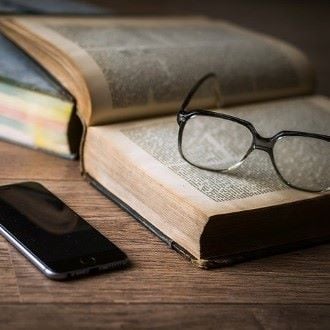 Books and web resources to help you further your career.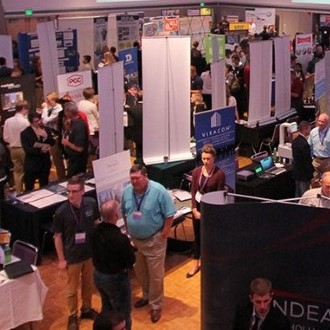 Events, career fairs, and other important dates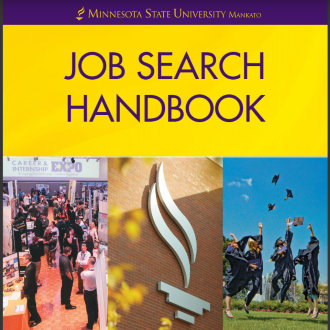 Job Search, Choosing & Changing Majors, Applying for Graduate School, and more handbooks.