Radio a la Mav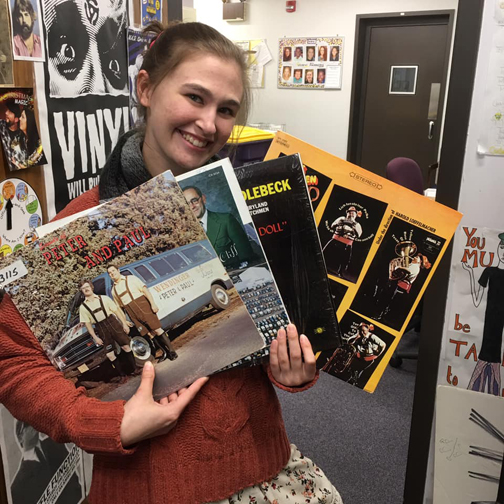 Radio a la Mav (Weekdays, 12-1 p.m., Thursday night, 11p.m.-12a.m.)
Minnesota State University, Mankato students bring their unique persepectives to the airwaves. Featuring everything from current sounds to polka, and everything in between. We don't call it Radio a la Mav for nuthin'. Requests are welcome!
Programs include:
Charlie Brown (Monday)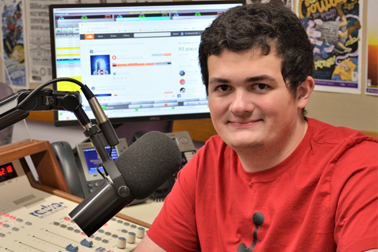 My name is Charlie Groebner. I am a Sophomore at MNSU, Mankato working on my Film and Media degree. Most of the work I do for KMSU is working on Radio a la Mav. I play music on air and do a variety playlist for each show. One day I could be doing Country Music and the next I could be doing Rock and Roll. I always try to do something different and add my own style into it.
B-Radio Hour (Tuesday)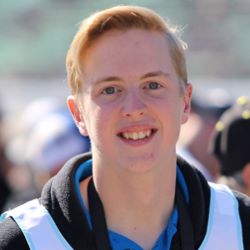 My name is Jonathan Fjeld, host of the B Radio Hour each Tuesday at Noon on KMSU. Each week on the show, I play local, independent, and underground music, plus some classics. I have artists on the show to discuss their music in our artist feature segments and the show touches on various current events.
Currently, I am a senior double majoring in Mass Communications/Communication Studies and am originally from a small town, Twin Valley, MN, which is about five hours from Mankato, by Fargo, ND.
Hosting the show and doing the news are just two things I do, media-wise, as I am also a credentialed multimedia journalist for a motorsports site, TheRacingExperts.com.
Olivia Daniels (Wednesday)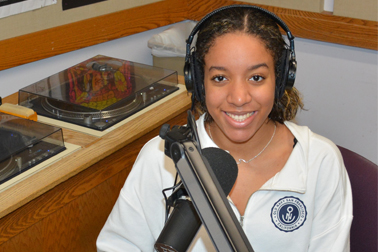 Hi! My name is Olivia Daniels and I am a sophomore at Minnesota State University, Mankato. I started working at KMSU last year in the spring, but unfortunately had to stop work when we all came home. I was able to continue working here in the fall as well as start up with working on the live show with Charlie Brown. I now have my own show this semester on Wednesdays! I like to discuss current events going on, on campus as well as current fun and weird events happening. I'm so happy and grateful to work at KMSU and for the great opportunities it has brought me. Something fun about me is that I was able to meet Randy Moss when the super bowl was in Minnesota!
The Hard Rock Den (Thursdays, 11 p.m.-12 a.m.)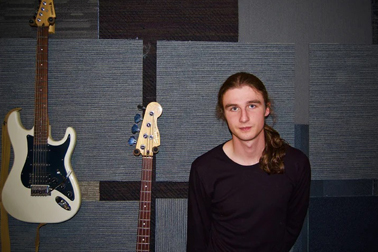 The Hard Rock Den is a student organized radio show focused on the promotion of hard rock and metal bands across the world. Hosted by Gideon Webber-Peterson, a junior at Minnesota States University Mankato, The Hard Rock Den seeks to represent worldwide rock and metal bands with an emphasis on obscure and local acts. This show is not easy listening! The Hard Rock Den is a lively time block to top off your weekend. Tune in for both music and on-call interviews from local and well known artists.
Feel free to email your requests! ij3903do@go.minnstate.edu
Whether you are a new listener to the headbanging scene or a dedicated follower, we welcome you to join us!
Maverick Momentum (12pm Fridays)
A community-focused radio show from the Music Industries Program at Minnesota State University, Mankato. Each semester, different students from the program share their passion about music and songs that are helping to motivate them during their time here are MSU.