Blue Monday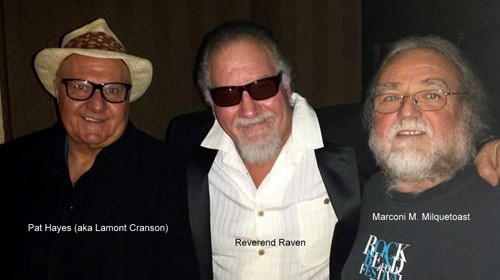 Blue Monday (Monday, 6-7 p.m.)
Marconi M. Milquetoast will help you wind down your Mondays with an hour of Blues. You can also hear him every Sunday night from seven to ten on Blues Before Monday, and every Tuesday through Friday from 11:30 to noon on Blues Break.
MARK HALVERSON (aka Marconi M. Milquetoast) has been hosting and producing blues programming since early 1991. In that time he has broadcasted roughly 10,000 hours of programming. Mark's anchor show is the three-hour Blues Before Monday, Sundays 7-10 PM. He also does Blues Break - a half hour segment most weekdays - and Blue Monday, an hour show Mondays at 6PM.

Mark showed up on campus in 1969 and never left for long. His first blues programming was on the AM affiliate of KMSU in 1972. Mark recieved a BS degree from Mankato State in 1973, and later got a law degree. He has been practicing law in Mankato since 1980.

Mark is currently a director of the Minnesota Blue Society.
Scroll to explore Blue Monday playlists
Blue Monday on-demand player