CANCELLED: KMSU Nights at the Mankato Brewery Tap Room
live dj sets Every Monday night in March from six to nine p.m.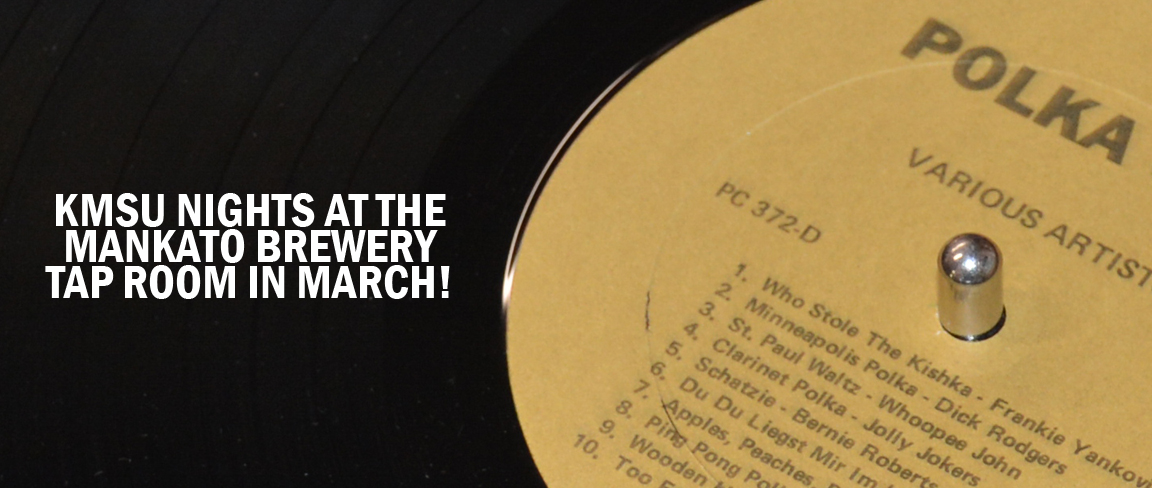 UPDATE: The KMSU Night DJ sessions at the Mankato Brewery Tap Room have been cancelled. This is very disappointing, but it's better to lean towards caution and make sure KMSU DJs and Radio Heroes are safe. Let's all plan to have a major DJ blowout when things get normal, okay?
89.7 the Maverick thanks the Mankato Brewery for designating KMSU as their non-profit beneficiary for Giving Mondays. Each Monday night through the month of March, the Mankato Brewery Tap Room will feature KMSU DJs spinning vinyl and being nerdy with amazing Radio Heroes, and a portion of that evening's proceeds will benefit KMSU Radio!
The DJ schedule (subject to change) is:
March 2nd
six p.m. - Dave Perron (Free Form Freakout) vs Shelley Pierce (Shuffle Function)
seven p.m. - The Supreme Ruler of Sound (Dread Beat)
eight p.m. - Jim "Gully" Gullickson (Human Race Radio) vs E-Man and E-Lars (33 1/3)
March 9th
six p.m. - Carl Nordmeier (Free Form Freakout)
seven p.m. - Jen Tiernan (Variety Hour)
eight p.m. - DJ Jameson (Variety Hour)
March 16th
CANELLED
March 23rd
CANCELLED
March 30th
CANCELLED
The Mankato Brewery is located at 1119 Center Street in North Mankato, MN. For more information of this and future KMSU events, follow KMSU Radio on Facebook, or e-mail us at shufflefunction@hotmail.com.