Upcoming Events on KMSU Radio
There's all kinds of special programming on the horizon on 89.7 the Maverick
KMSU Radio has all kinds of great programming every single day of the year, but there are a few special programs on the horizon that you may want to take note of! Stay tuned for things like:
Wednesday, November 10th (6-9 a.m.) - Kiss: Music From The Elder 40th Anniversary
Kiss' most notorious album celebrates four decades of dividing families, and the Shuffle Function Morning Show won't let this pass without making way too big of a deal out of it. So far plans are still percolating, but this WILL be a full makeup show. That should go without saying.
Friday, November 19th (6:00 a.m. - 6:00 p.m.) They Might Be Playing They Might Be Giants Day 2021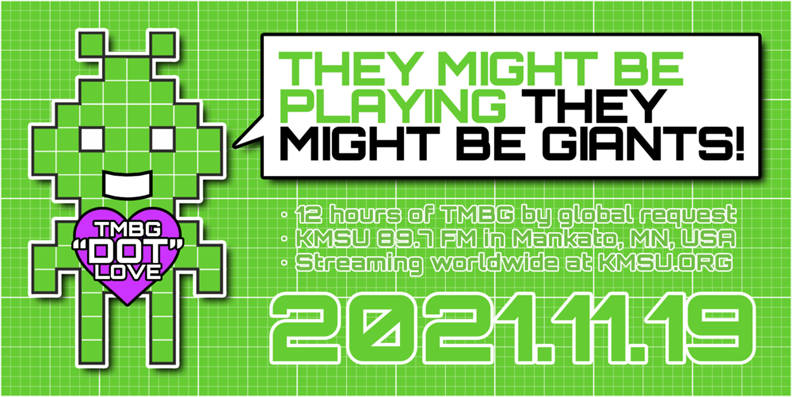 KMSU's annual celebration of all things They Might Be Giants takes place on November, 19th, 2021! This year it falls on the actual anniversary day of the passing of James Ensor, Belgium's famous painter, so the stars are aligning for this twelve hour extravaganza of TMBG! Visit tmbg.love for additional information.
Thursday, December 30th (6-9 a.m., 6-7 p.m.) - We're Only In It For The Zappa
Zappa is a musical handful. If you're playing catch-up with him (which we are), you're in for a commitment. He was nothing if not prolific. 2021 is the year that Shuffle Function has decided to take on Zappa. They're not only going to give his catalog a whirl, but they'll actually find out WHAT CAN ACTUALLY BE PLAYED ON THE RADIO! Joe Tougas, world class Zappa fan, will be acting as their Zappa Sherpa on this journey, and they're looking forward to what he has to say.
PLEASE SEND THEM YOUR SUGGESTIONS! They'd love your pointers for where to go with the overwhelming Zappa catalog. E-mail them to shufflefunction@hotmail.com, or leave a comment in this event.
Friday, December 31st (6-9 a.m.) - Shyboy Tim's Most/Least Loved Beatles Songs
Shuffle Function will say goodbye to 2021 with a difficult task for Shyboy Tim. He's long pondered ranking every Beatles songs (original releases), but he usually panics under pressure after selecting the top two. THIS YEAR IS (sort of) DIFFERENT!
Shyboy Tim has committed to choosing his ten favorite and least favorite Beatles songs, and Shuffle Function will spend the final morning show of the year wheeling them out. It should be 50% amazing, 50% kind of insufferable, but 100% Beatles music.
SPOILER: Ob-La-Di, Ob-La-Da will not fare well.