Maverick Food Pantry Opens in New Campus Location
Will be open 3 days per week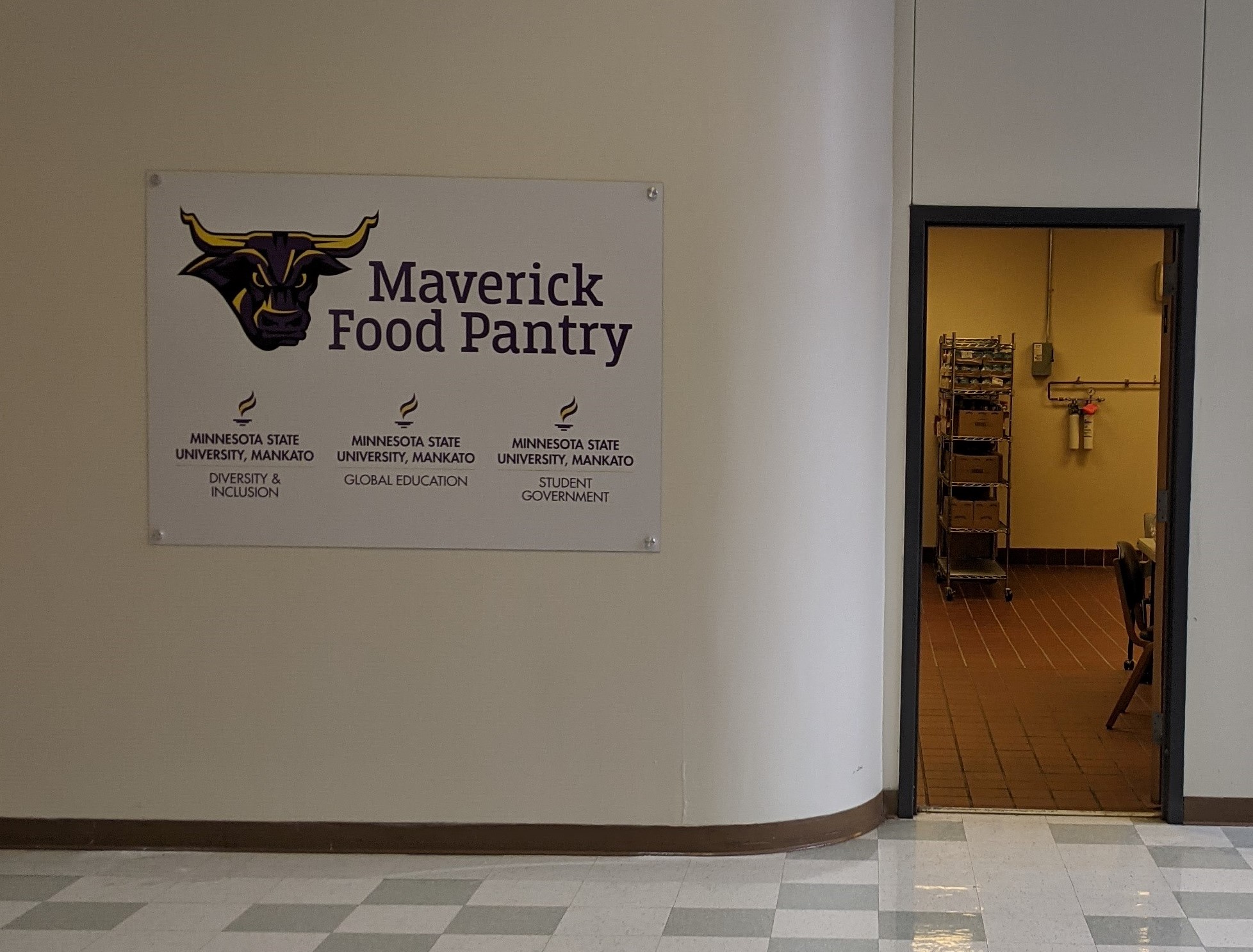 Mankato, Minn. – Minnesota State University, Mankato's Maverick Food Pantry opened its new campus location this week in Carkoski Commons, Room 142.
The Maverick Food Pantry will be open to distribute food to students three days per week, with each student invited to pick up food once per week.
(NOTE TO MEDIA: Media are welcome to visit the Maverick Food Pantry but should observe student privacy when taking photos. To arrange for interviews about the Maverick Food Pantry, please contact Kelly Meier, assistant vice president of Diversity and Inclusion at kelly.meier@mnsu.edu.)
The Maverick Food Pantry is open Mondays from 11 a.m. to 2 p.m., Wednesdays from 1-4 p.m. and Fridays from 10 a.m. to 2 p.m.
The Maverick Food Pantry began providing perishable and non-perishable food as well as toiletries in December for students in need.
The Maverick Food Pantry is a new Minnesota State University, Mankato initiative that is run by the University's Division of Diversity & Inclusion in partnership with Student Government and the Kearney Center for International Student Services.
The Maverick Food Pantry's goal is to work collaboratively with academic departments, community organizations and corporate partners to provide food for students that are in need.
Faculty, staff, departments and programs interested in making donations or partnering with the Maverick Food Pantry through service-learning projects are asked to contact Megan Heutmaker, director of American Indian Affairs, by email at megan.heutmaker@mnsu.edu or by phone at 507-389-5230.
Minnesota State Mankato, a comprehensive university with 14,604 students, is part of the Minnesota State system, which includes 30 colleges and seven universities.