Residential Life Services for Final 2 Weeks
Sunday, November 29 - Friday, December 11
---
Door Locking
With the University's COVID status elevated to Orange, access to on-campus housing is limited to residents only. External doors to the Residence Communities are locked, but remain accessible to assigned residents through the use of their MavCARD. Lobby entrances will be open from 10 a.m. -6 p.m. through Friday, December 11 to facilitate access to important resources such as Front Desks, Student Health Services, & New Student and Family Programs.
---
Parking
Parking enforcement is in effect Sunday, November 30 through Friday, December 11. Pay attention to snow removal postings for parking lots, in the event lots need to be cleared.
---
Dining Services
Sunday, NOV 29 - Saturday, DEC 5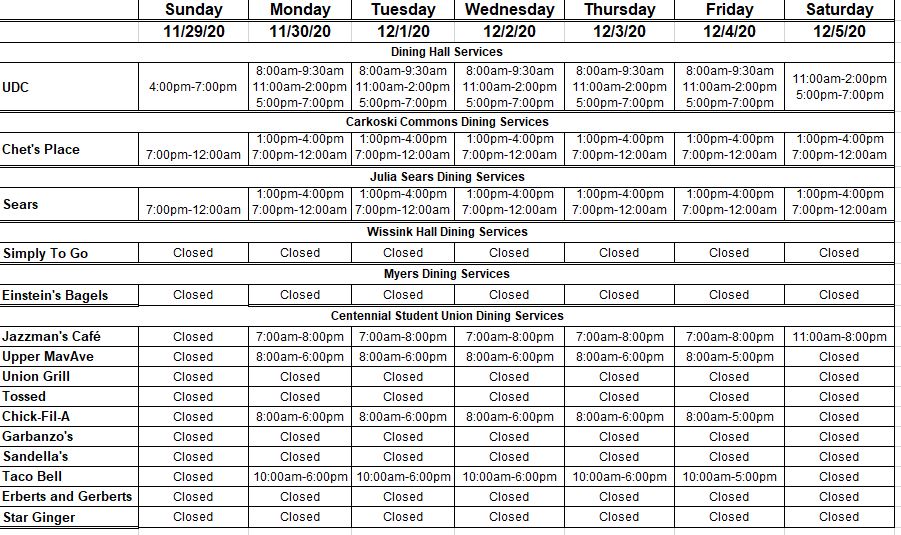 Sunday, DEC 6 - Saturday, DEC 12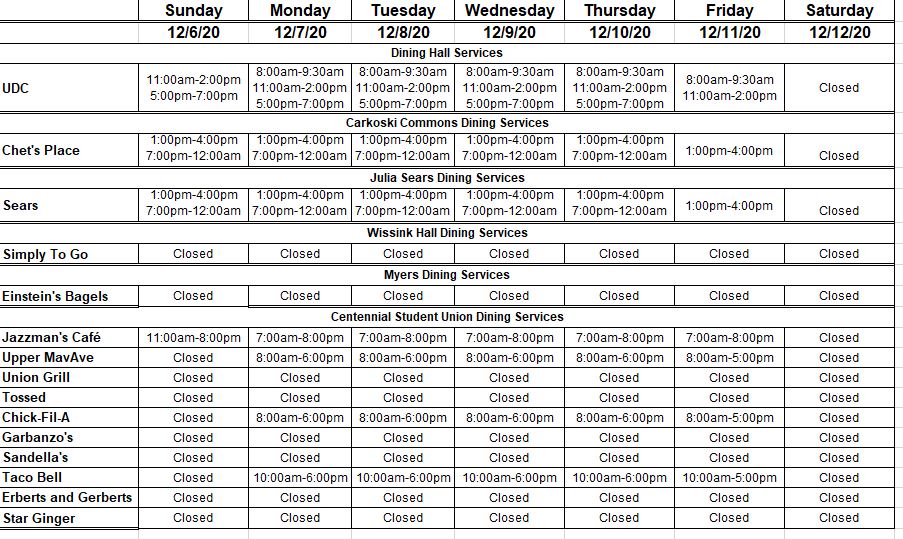 ---
Front Desk Services
Front Desks will be open 12 p.m. (noon) - 6 p.m. on Sunday, November 29. November 30-December 11, desk hours will be 10 a.m. - 6 p.m. daily.
---
Mail & Packages

Front Desks continue receiving and delivering mail and packages until closing on Friday, December 11.
Residents leaving campus for Winter Break will have their mail and packages held at a central location until residents return in January.