Drop & Go
---
We have not made a decision if Drop & Go will be offered for Fall 2021 move-in. The information below is from 2020. We will post updates here when available.
---
Saturday, August 8 through Sunday, August 16
---
Beat the lines and join us for "Drop & Go" to deliver the bulk of your belongings to your residence hall room for a physically-distant move-in experience! Students may bring up to two guests to assist.
Too far away to come to campus twice? That's OK! Participation is optional.
July 22: Timeslot instructions emailed to students.
July 27-August 7: Select a timeslot for Drop & Go.


9-11:30 a.m., 12:30-3 p.m., or 4-6:30 p.m.
Timeslots are selected on a first-come, first-served basis.

August 8-16: Drop & Go!

Use your timeslot to drop items off in your room, complete your Room Condition Report, and pick-up items from area stores to place in your room (such as futons, fridge, decor items, etc.)
When you are done, return your keys to your residence community Front Desk.
Do not arrive earlier than your selected timeslot (you will be asked to wait outside).
We encourage you to coordinate arrival timeslots with your roommate.
---
FREQUENTLY ASKED QUESTION
Q: If I participate in Drop & Go, will I select another timeslot for Move-In?
A: Yes. When Move-In timeslots open on August 3, you will select a timeslot for when you will begin staying on campus. If arriving AUG 17-21, you definitely need to select a timeslot. If you are arriving AUG 22-23, you do not need to select a timeslot (arrive anytime). Ultimately, you are the decider on when you will return to campus to begin living here.
---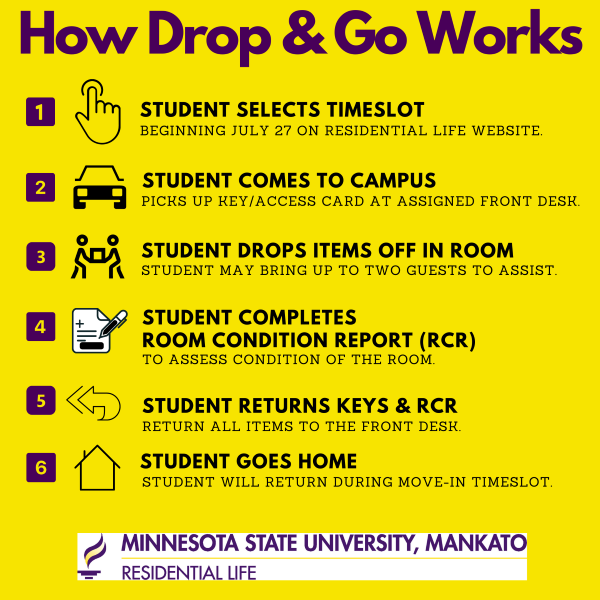 ---
Driving Directions & Map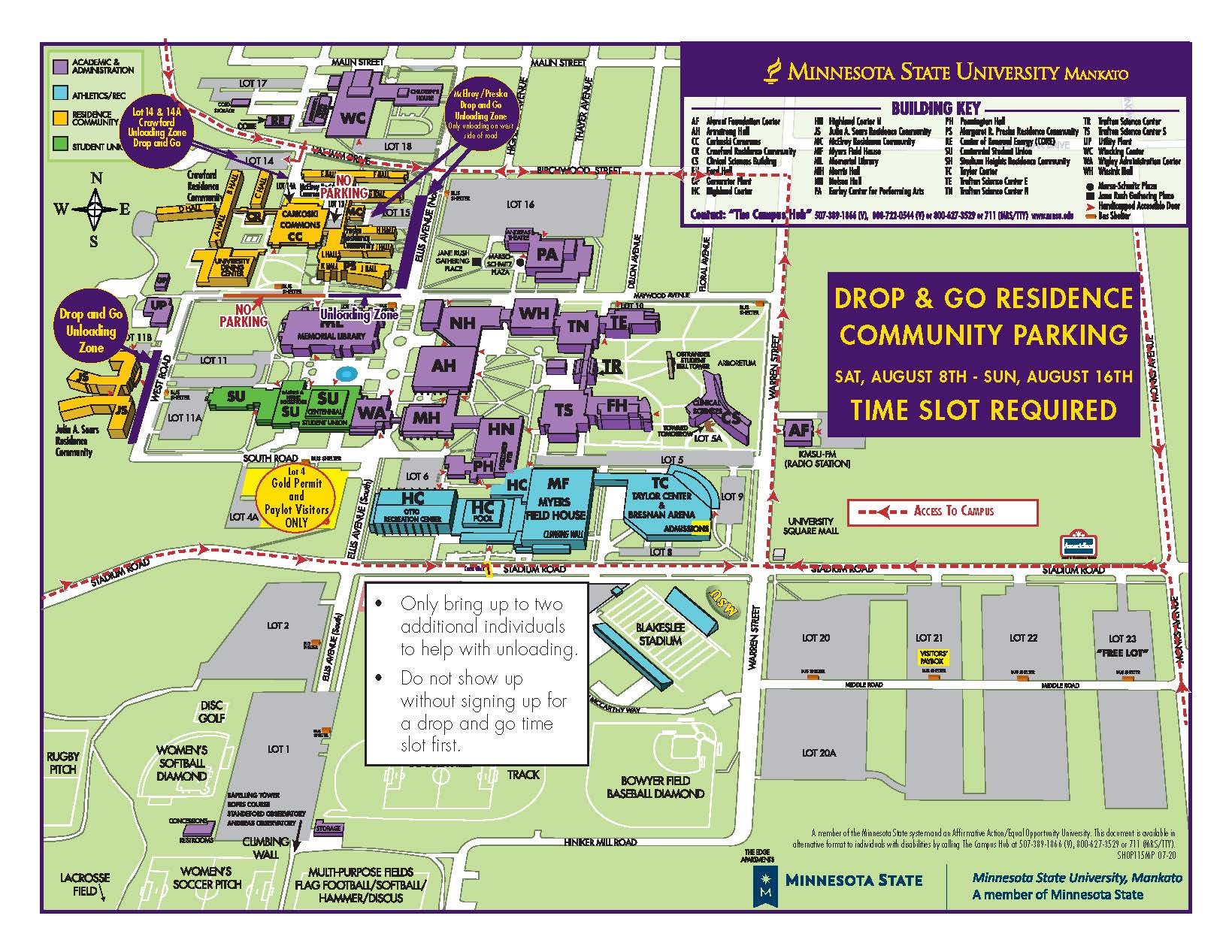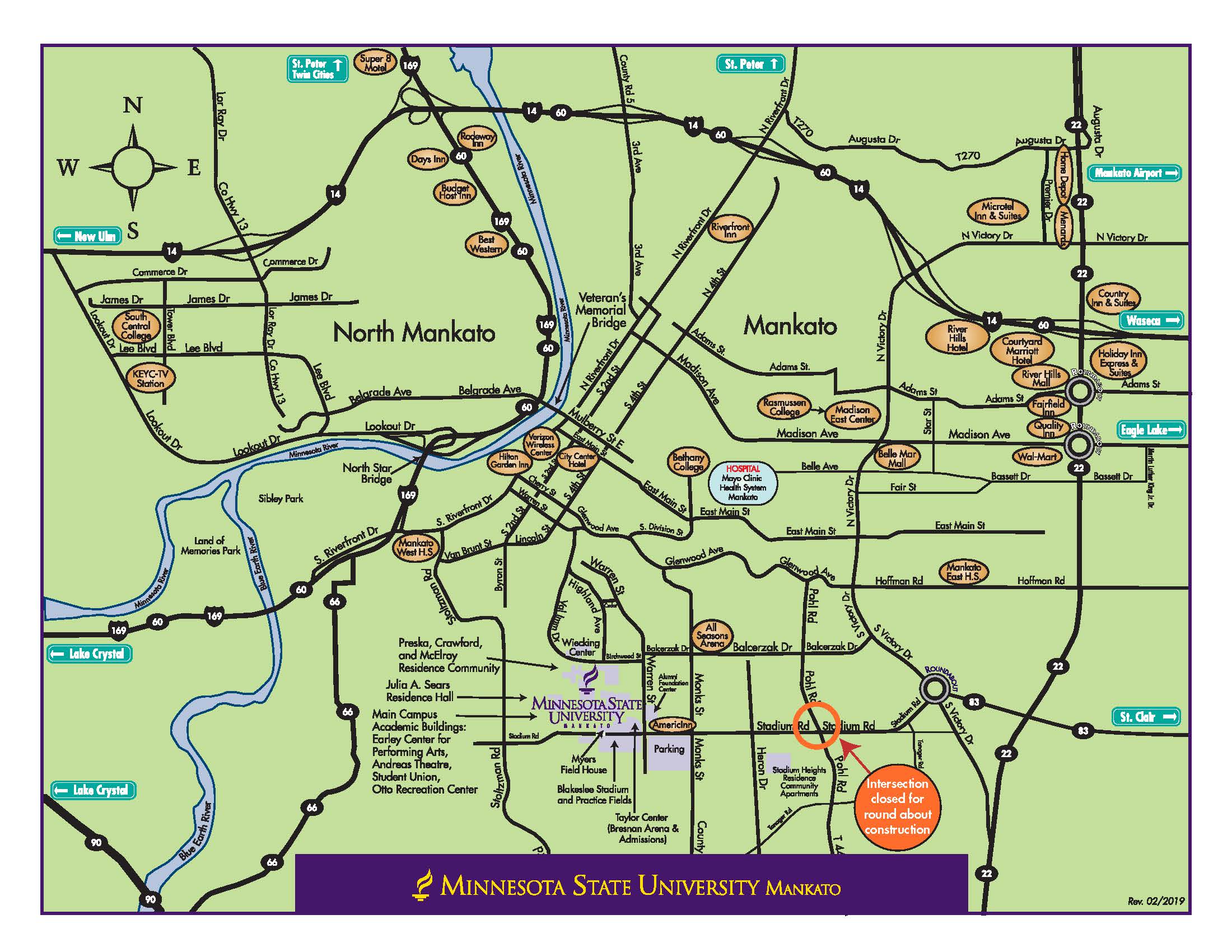 Download Map