Maverick Diversity Institute
The Maverick Diversity Institute offers challenging and unique workshops and programs that will help you to become a diversity certified expert on inclusivity, access, and equity in your workplace and classroom environment. Simply register and attend four (4) of the selected programs over the course of the academic year, write a short reflection, and have your Diversity Passport stamped by a Diversity & Inclusion staff member. At the end of the semester, bring in your passport and receive a certificate of completion that can be used as part of your professional development plan or report. We can all play a role in making Minnesota State University, Mankato a welcoming and inclusive institution to work, learn, and grow.
Below are Fall 2020 sessions. Please visit our DISH event calendar for more information on each event.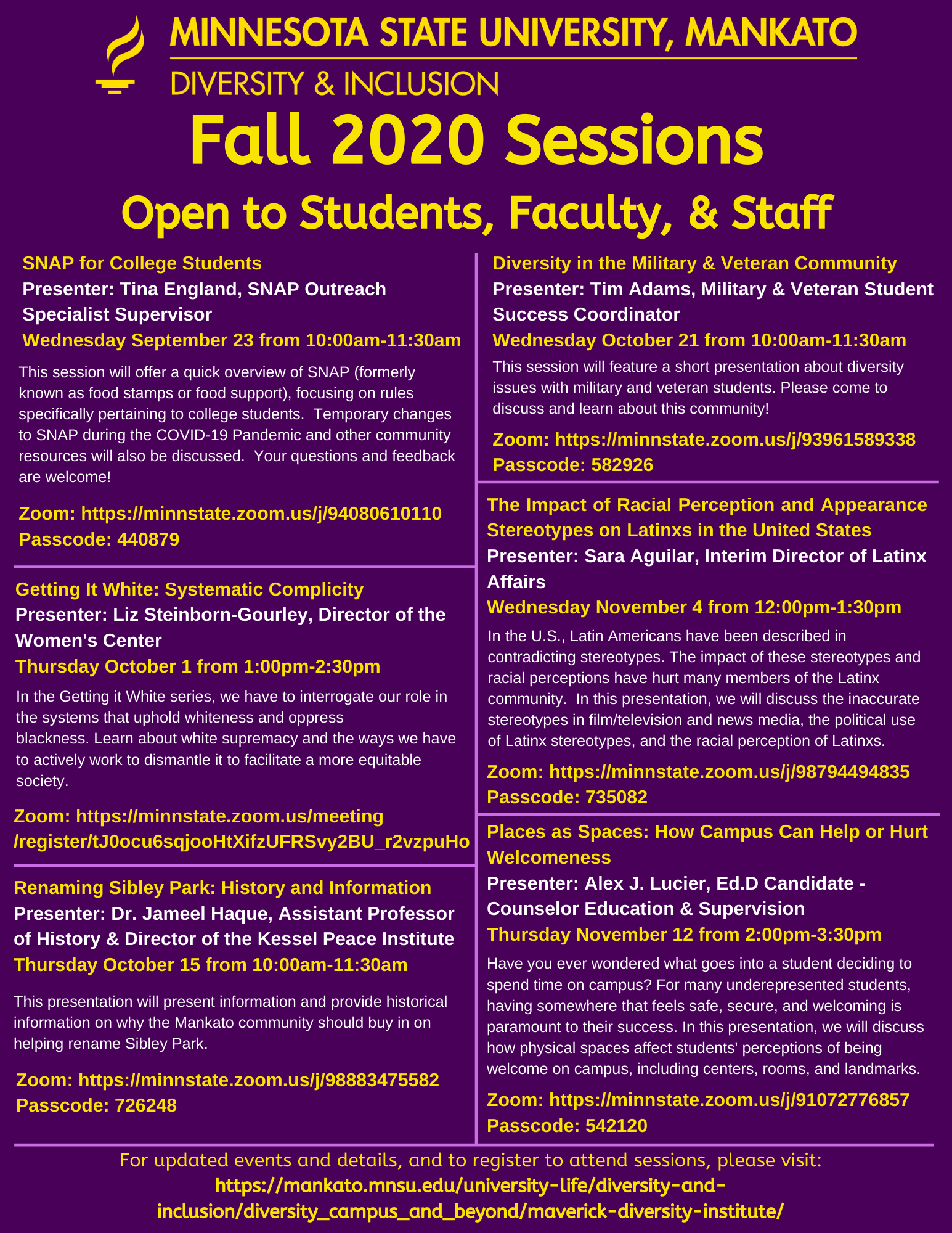 All questions about the Maverick Diversity Institute should be directed to Megan Heutmaker at megan.heutmaker@mnsu.edu.