Drag Bingo! Online & in Person
Thursday, March 25, 2021
7:00 PM - 8:00 PM
https://minnstate.zoom.us/j/97693372066 or Ostrander Auditorium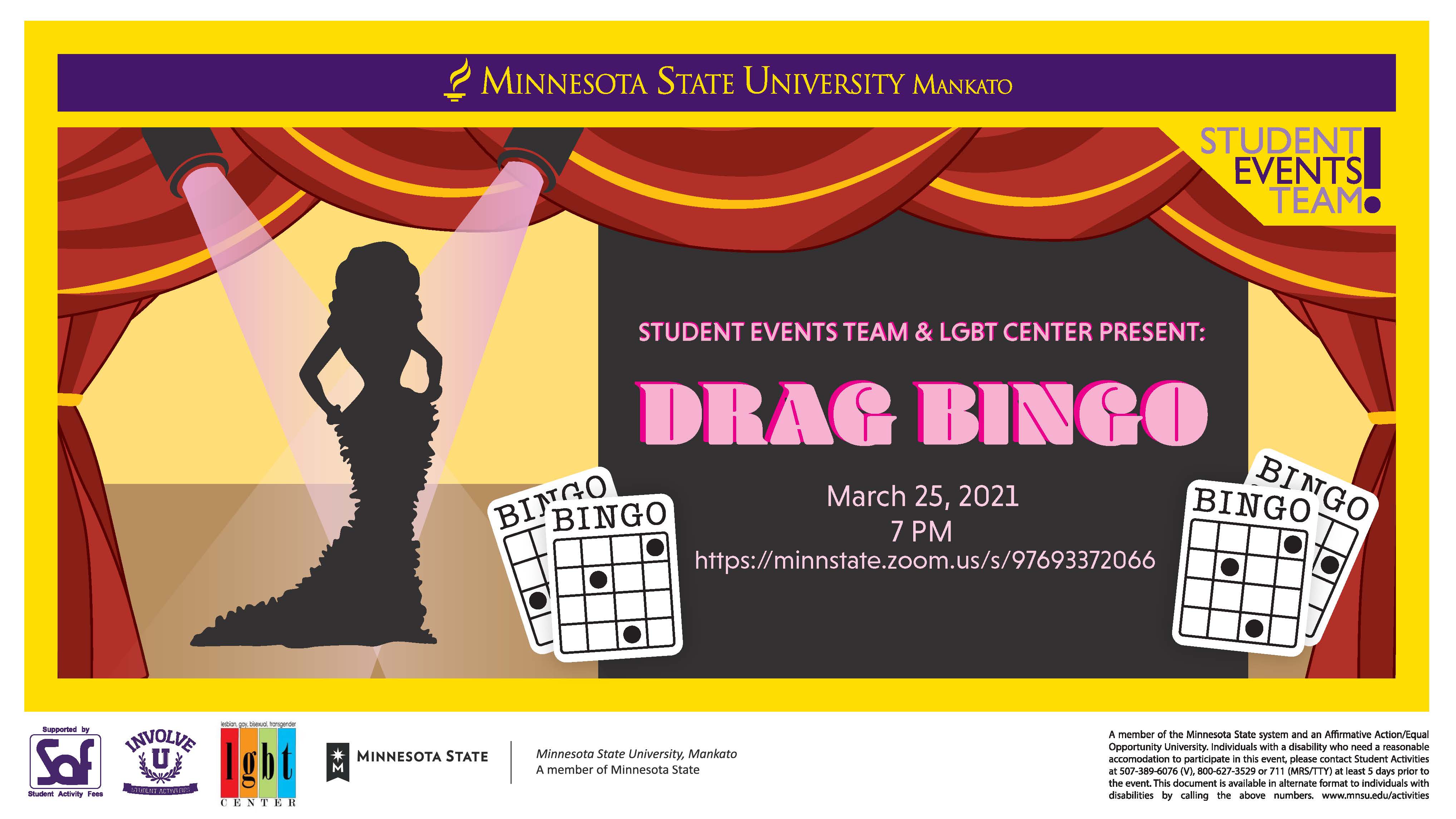 Virtual Bingo - Online Via Zoom or In Person
Presented by the Student Events Team
AMAZING prizes and great fun on Zoom! Over $1000 in prizes. Grab a pizza, call you friends, and play with your friends wherever you want. The first 450 players get to play (each game).
Tip:
you can have one log

-

in with for you

r

entire apartment/room.
Have a separate device (phone, tablet, etc

.

) for your digital bingo card.
INSTRUCTIONS (PDF)
Want to play bingo in person? Reserve your seat here:

Join zoom meeting at this link

Go to https://bingobaker.com/play/3025499

Click Generate
Click I understand
Click on spot to mark with an X or clear

Bingo numbers will be called on zoom
When you have a BINGO type BINGO in the chat
Send Screen shot to one of these social media accounts

facebook event:
Sudent Events Team instagram page

If you WIN you will be private chatted with more info.