Summer Outdoor Film Series: Apollo 13
Thursday, July 18, 2019
9:00 PM - 11:00 PM
CSU Amphitheatre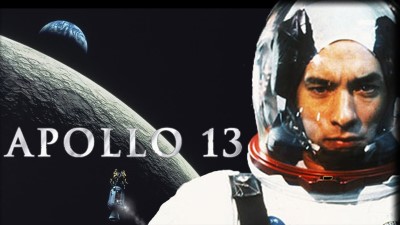 Student Activities will host an outdoor film with assistance from the Centennial Student Union. Film will be shown in the amphitheatre, located between the Centennial Student Union and Memorial Library with free parking. All films are on a Thursday and begin at dusk (Approx. 9:00 pm)
This year's series includes:
June 20 - Dumbo (PG)
July 18 – Apollo 13 (PG) – 50th Moon Landing Anniversary Showing
August 1 - Pokémon Detective Pikachu (PG)
Movies will be projected onto an outdoor movie screen. The Summer Outdoor Film Series is free to students, faculty and the general public. The Mankato community is highly encouraged to attend. Those attending outdoor films are encouraged to bring blankets or chairs to sit on. Theatre popcorn, candy, and beverages will be available for purchase. All films will start at 9:00 pm. In case of inclement weather, the film will be shown adjacent to the Amphitheatre in Ostrander Auditorium.
Collections for Campus Kitchen and Campus Cupboard will be collected. For each non-expired food donation, participants will receive a free small popcorn. Limit two popcorns per family.
Michael Rutkowski, Assistant Professor of Astronomy looks forward to celebrating the 50th Anniversary of the moon landing on July 20, 1969. The film showing will feature educational displays, trivia, telescope viewing of the moon, and much more "We are excited to present a night to the Maverick and Mankato Community to celebrate the remarkable human achievement of landing on the moon." Rutkowski continues, "This is great way to bring awareness of the anniversary and the moon landing. It will be perfect for families." All of the films will be PG.
Ella May, MNSU student is excited to see how students enjoy an outdoor film series at Minnesota State Mankato, "Summer Outdoor Films are a nice way to come back on-campus, while getting outside to enjoy Minnesota's wonderful summer weather. I am excited to see the stars while watching the stars on the screen."
For parking information visit the university parking website, . Free parking is available directly next to the amphitheater in Gold Lot 4. Please visit mnsu.edu/activities for a custom parking map.
During the academic year, Stomper's Cinema brings blockbuster, independent, international and documentary films to the Minnesota State Mankato campus most weekends. These films are free to students and are shown in the Ostrander Auditorium, located in the Centennial Student Union. Ostrander Auditorium features 5.1 surround sound, renovated theatre seating, and digital projection for a true movie going experience.
The Outdoor Film Series is a part of a summer programming series sponsored by the Centennial Student Union and Student Activities. Other events include an Twins Bus trip, outdoor films, BBQ demonstration, and other events. All events are free to the public. Student Activities has 5 full-time staff and 4 graduate students who provide guidance and planning for 230+ student groups, Greek Life, Community Engagement, and campus wide programming.
For more information contact Student Activities Assistant Director, Bill Tourville, at 507-389-6076 or william.tourville@mnsu.edu.