Stomper Con 1K & 5K
Saturday, April 24, 2021
9:00 AM - 2:00 PM
Fitness Trail

Stomper Con 1K & 5K
Date: April 24, 2021
Location: Fitness Trail
Cost: Free if you register here in advance, $5 day of.
Details:
Students are offered a unique opportunity to get out and active with either a superhero-themed 1K or a 5K run. There will be two runs. One will start at 9:00 am, the other will start at 11:00 am. Students will have the opportunity to run either the 1K or the 5K at either times.
This event is open to the public. Free to students who register before event, $5 per participant day of. Students who register before will recieve a t-shirt and a cape. **While supplies last**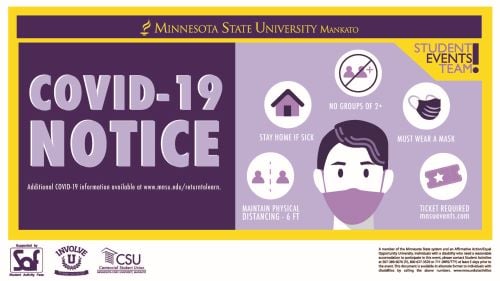 COVID-19 Compliance
Runners are required to wear masks at all time unless they're actively running.
No groups of 5 or more
Must maintain social distancing at all times.