Maverick Bingo Night!
Wednesday, April 22, 2020
7:00 PM - 8:00 PM
https://minnstate.zoom.us/j/403161725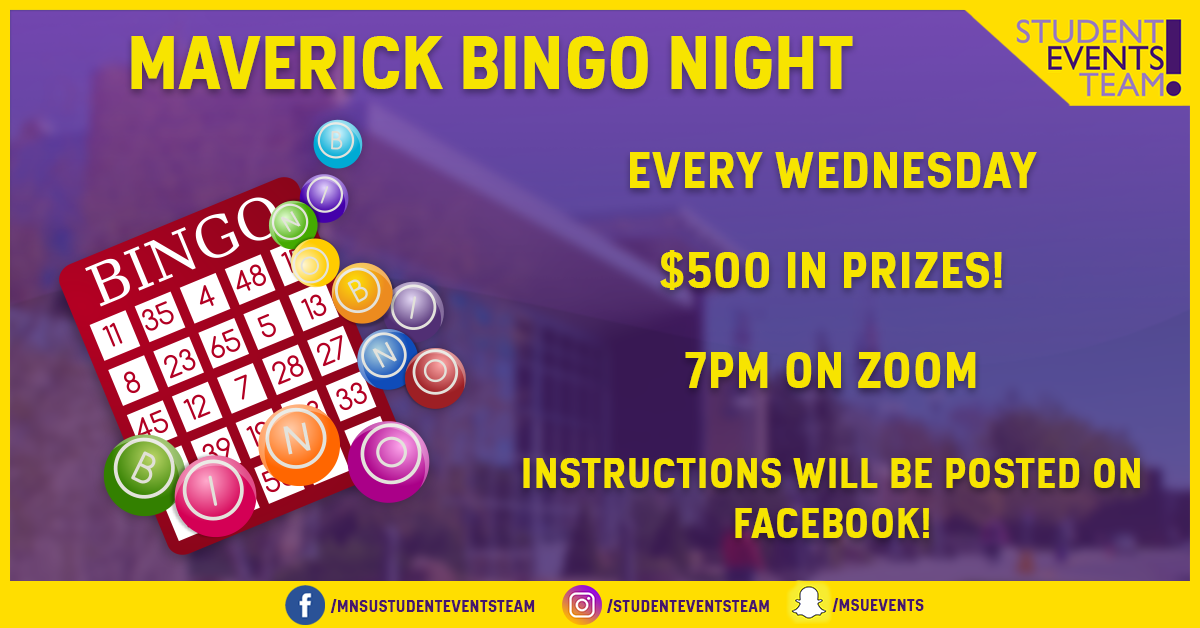 Maverick Bingo Night
Wednesday, April 22 - 7PM
$500 in Prizes
10 Regular Games at Prizes between $25 and $50 value
Instructions (PDF)
Join zoom meeting at this link
Go to https://bingobaker.com/play/3025499

Click Generate
Click I understand
Click on spot to mark with an X or clear

Bingo numbers will be called on zoom
When you have a BINGO type BINGO in the chat
Screen shot or turn on video & screen share to confirm winning card.
If you WIN you will be private chatted with more info.