CANCELED - Kato Ninja Warrior 2020
Thursday, March 26, 2020
7:00 PM - 8:00 PM
Bresnan Arena
Due to the spread of COVID-19 this event has been canceled. All Large gatherings of 50 people or more have been canceled through May 1, 2020. Please refer the universities webpage on COVID-19 at
https://mankato.mnsu.edu/about-the-university/news-and-events/covid-19-novel-coronavirus-and-the-campus-community/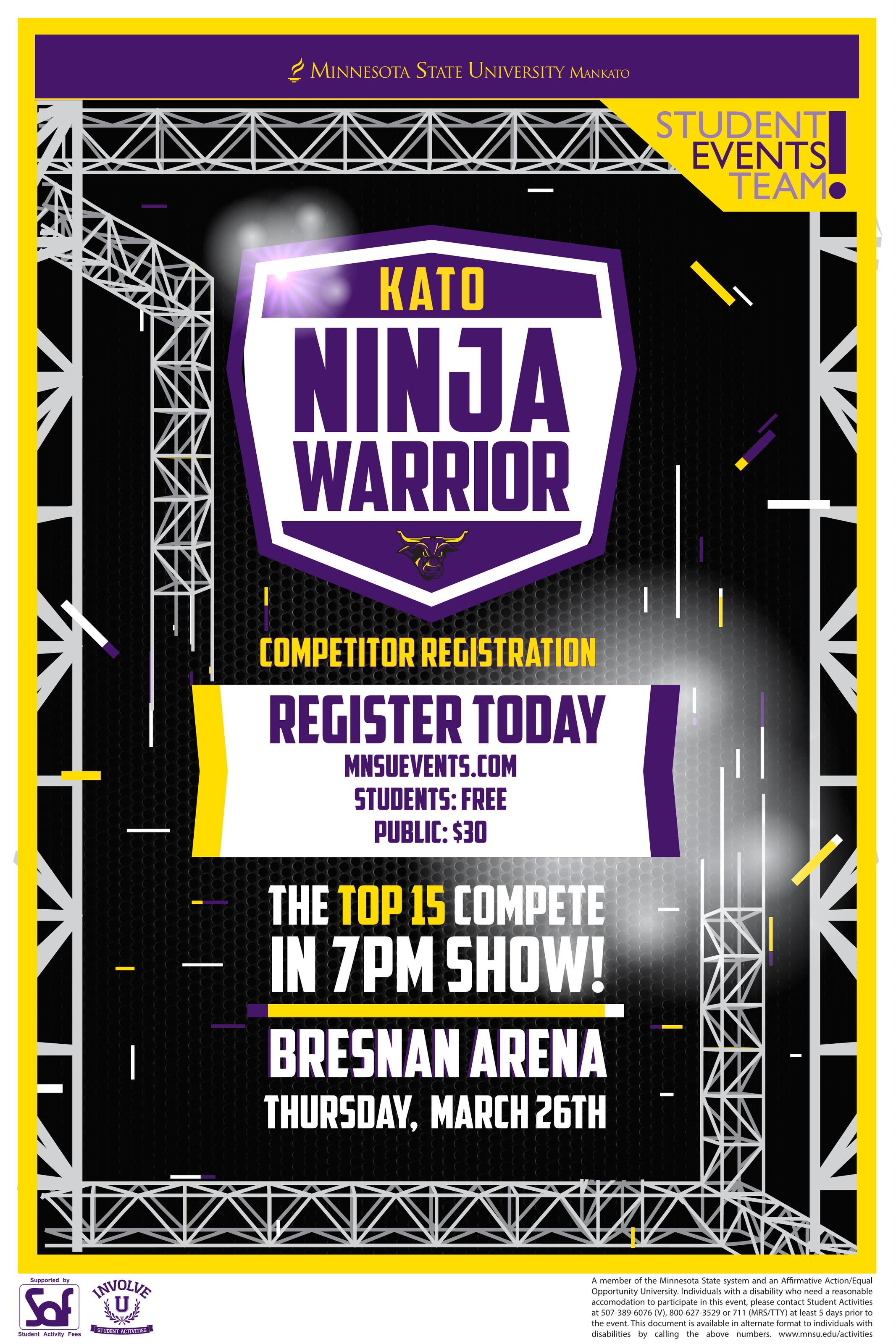 This FREE event is a replication of the popular TV show American Ninja Warrior! Mankato's top 15 warriors will compete to be named Kato Ninja Warrior. Come watch the best Mankato has to offer. Attendance and the fun run are free
The audience will have the opportunity to run following the show at 8 pm. This year warriors from Minnesota State Mankato, Gustavus, South Central College and Bethany Lutheran will compete to win the Ninja Warrior Cup for their university.
Some of the challenges include the quintuple steps, salmon ladder, wipe out and the Kwik Trip warped wall!
Want to compete to be the Ninja Warrior?
Register online: Mnsuevents.com