Set Up a Shared Mailbox on Mac/Apple
How to View Shared Accounts in Outlook on a Macintosh/Apple Computer
First, ensure you have access to the shared account. Check that the owner of the calendar or mailbox (should be someone within your department) has shared the calendar or mailbox with you. Supervisors will need to request access by submitting a ticket to the IT Solutions Center.
1. Open Outlook.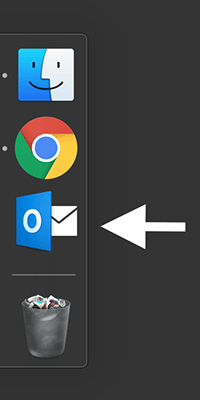 2. Click on Outlook and then Preferences.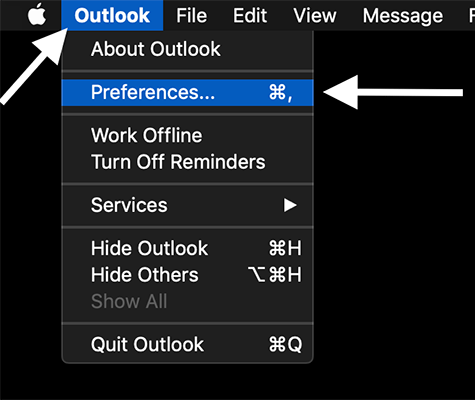 3. Click on Accounts.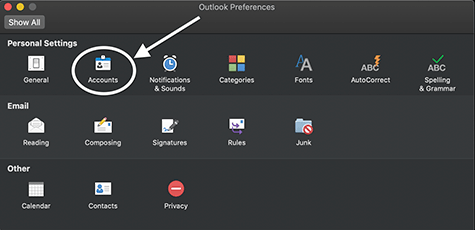 4. Click on the "+" to add a new account.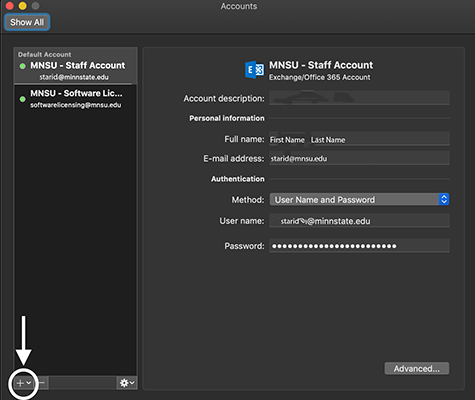 5. Choose New Account.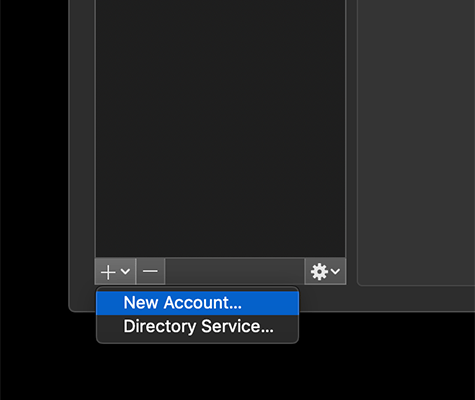 6. "Please enter your email address" of the account you want to access.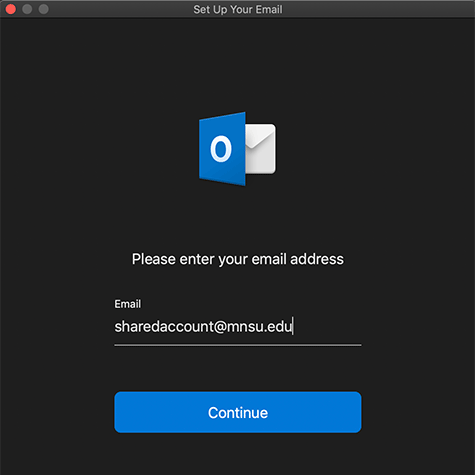 7. Click "Sign in with another account".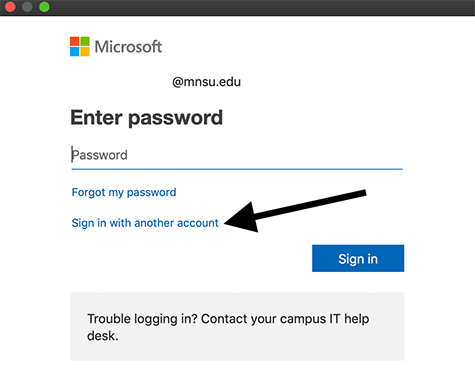 8. Enter your StarID@minnstate.edu and click Next.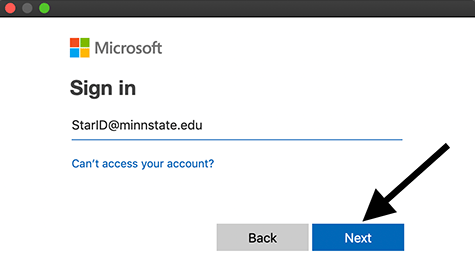 9. Enter your StarID password and click on Sign in.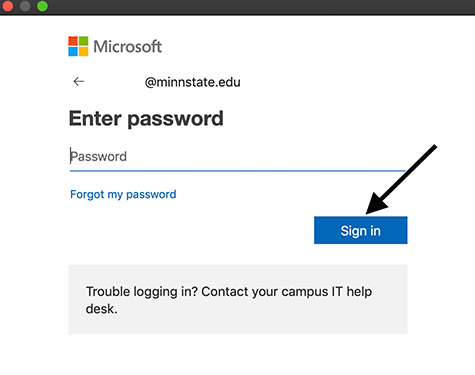 10. Click Done.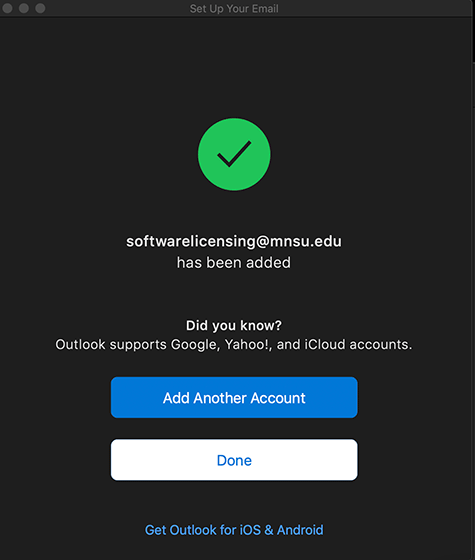 11. You should see the new mailbox in your account list.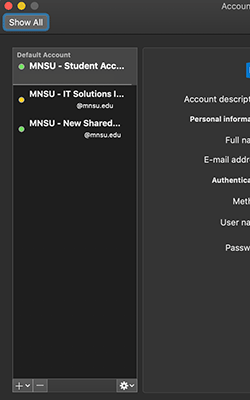 12. The new mailbox will show up in your Outlook application.