Opening A Different Mailbox When Logged In and Using MavMAIL
1. Log into MavMAIL online in a web browser.
2. Click on your image or settings area.

3. Click on "Open Another Mailbox".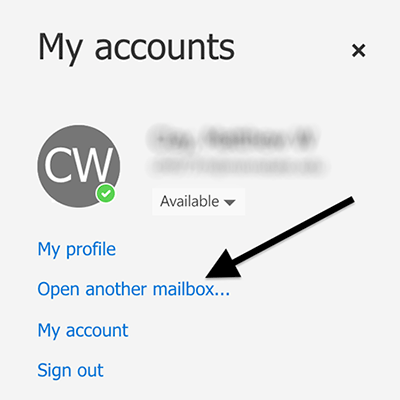 4. Fill in the "open another mailbox" with your mailbox name. It should resolve itself.

5. The email will open in a new tab in your browser.