KMSU Presents Green/Blue and Soft Topics
Friday, December 6, 2019
9:00 PM - 12:00 AM
The NaKato Bar & Grill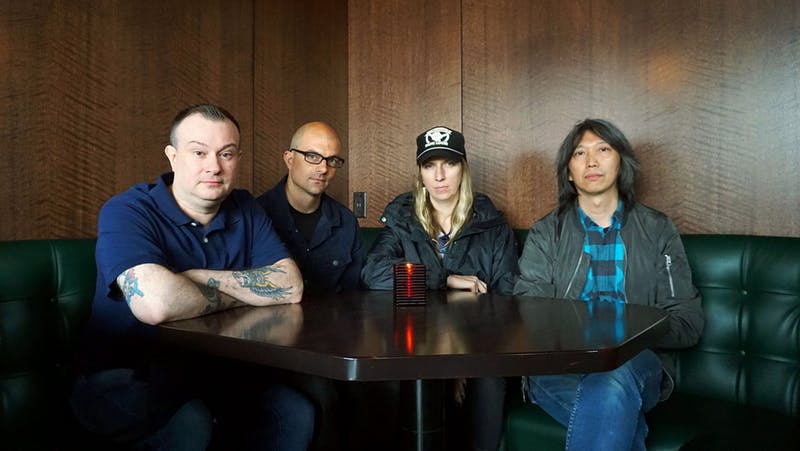 KMSU, MWAC & The NaKato present
Green/Blue
(members of The Blind Shake, Birthday Suits, The Soviettes)
and
Soft Topics
Friday, December 6th at 9:00 p.m.
NaKato Bar & Grill
235 Belgrade Avenue, North Mankato, MN
21+ show, NO COVER CHARGE!
KMSU is proud to present Green/Blue and Soft Topics at the NaKato Bar & Grill on Friday, December 6th! Green/Blue is a new band whose members —Jim Blaha, Danny Henry, Annie Sparrows, and Hideo Takahashi—have been in numerous noteworthy garage punk groups that emerged from the Twin Cities music scene over the past two decades, including The Blind Shake, The Birthday Suits, The Soviettes, Sweet JAP and many more. Green/Blue was recently featured in the City Pages' 2019 Picked to Click feature where they were referred to as the "Belle and Sebastian of garage psych" by none other than Paddy Costello of Dillinger Four fame. Come out and see this band in full-flight out ahead of their debut album due out in the year ahead.
Soft Topics are another up-and-coming quartet of seasoned musicians from the Twin Cities whose debut EP shows an outfit capable of channeling the jangly, DIY dream-pop of an older generation of groups like Black Tambourine and Movietone, but with a clear knack for writing moody yet melodic, hook-filled songs firmly rooted in the now.
Join us for this amazing FREE show presented by KMSU, MWAC, & The NaKato Bar & Grill! It's gonna be a good time.