Web Express - Open Website Work Sessions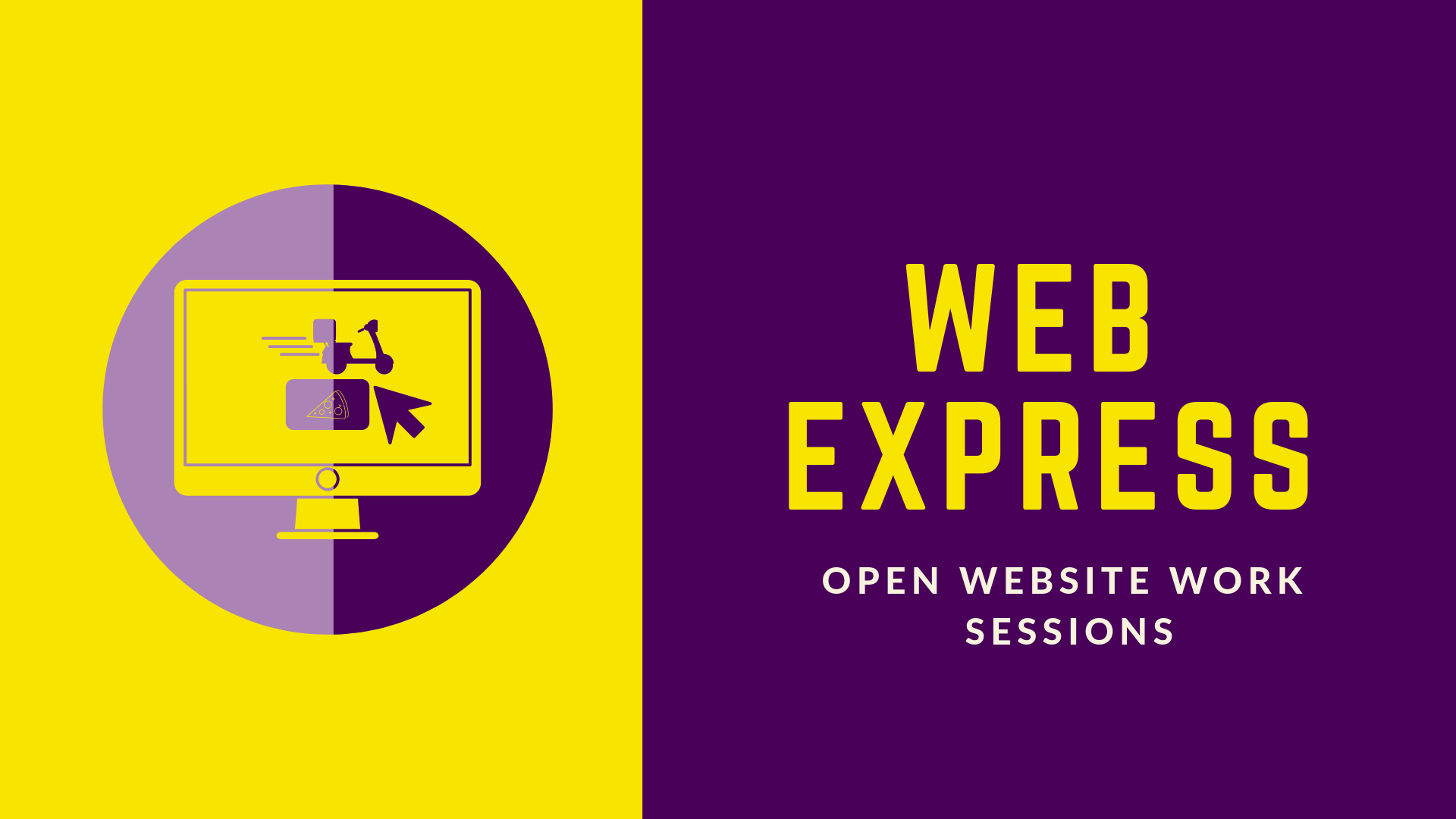 Web Express is a series of open sessions aimed at giving you an opportunity to ask specific questions about your site, work one-on-one, or brainstorm ideas with us. The sessions are aimed at the NEW content management system and are for anyone at any point in their web journey, whether just planning or fully launched. We can assist you with your content planning, site mapping, best practices, how-tos and more! This is also a great place to come focus on your site and learn from peers across campus.
RSVPs not required but preferred.
If you have a laptop please bring it with you.
November 2019
Saturday, November 2, 2019
Tuesday, November 5, 2019
Wednesday, November 6, 2019
Thursday, November 7, 2019
Saturday, November 9, 2019
Sunday, November 10, 2019
Monday, November 11, 2019
Tuesday, November 12, 2019
Wednesday, November 13, 2019
Thursday, November 14, 2019
Friday, November 15, 2019
Saturday, November 16, 2019
Sunday, November 17, 2019
Monday, November 18, 2019
Tuesday, November 19, 2019
Wednesday, November 20, 2019
Thursday, November 21, 2019
Friday, November 22, 2019
Saturday, November 23, 2019
Sunday, November 24, 2019
Monday, November 25, 2019
Tuesday, November 26, 2019
Wednesday, November 27, 2019
Thursday, November 28, 2019
Friday, November 29, 2019
Saturday, November 30, 2019