IT Solutions Center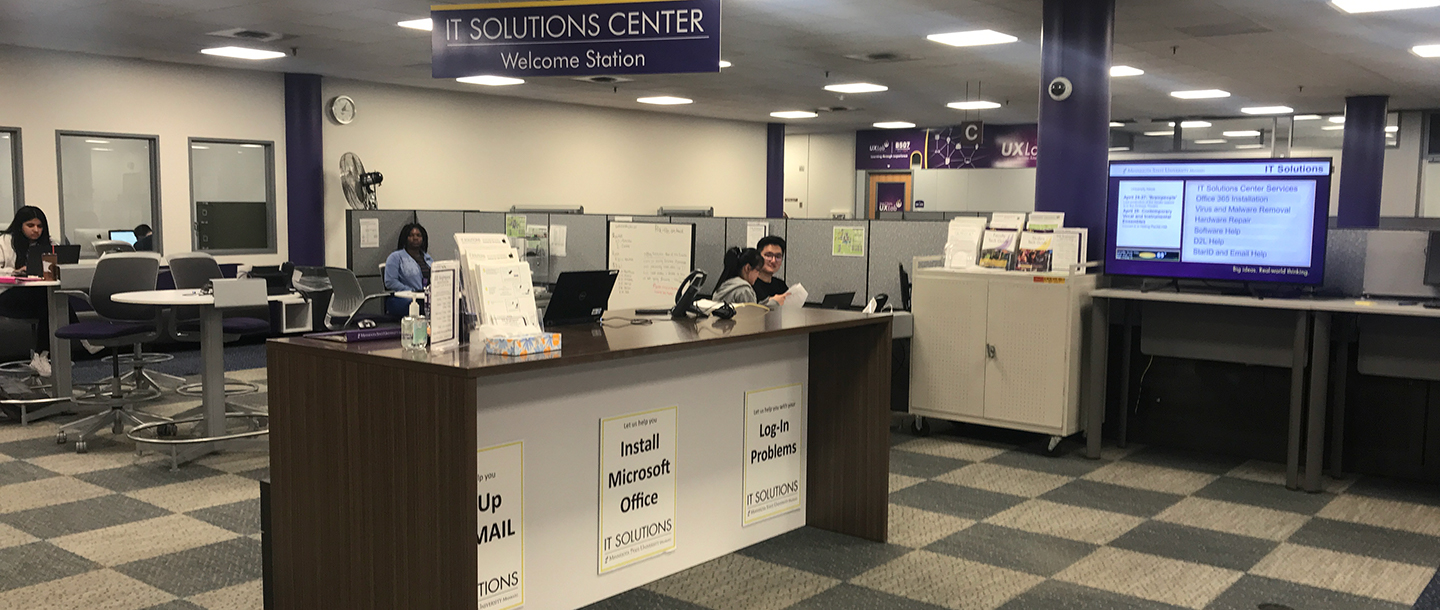 For your convenience, we offer two places to get walk-in technology help and support. Our main location in Wissink Hall offers expanded hours to support you when you need it most. Our IT Solutions Center Kiosk on the first floor of Wigley offers quick and convenient help and support in one of the busiest areas of campus.
IT Solutions Center
Located in the Academic Computer Center (ACC), Wissink Hall 121
Phone: 507-389-6654 | Email: ITSolutionsCenter@mnsu.edu
Fall and Spring Business Hours
Monday–Thursday 7:15 a.m. - Midnight
Friday 7:15 a.m. - 6:00 p.m.
Saturday 10:00 a.m. - 6:00 p.m.
Sunday 1:00 p.m. - Midnight
IT Solutions Center Kiosk
Located on first floor Wigley between the Registrar's window and the Campus Hub in the CSU.
Hours during the academic year
Monday - Friday
10:00 a.m. - 2:00 p.m.