New homepage upgrade in D2L Brightspace in 2020
School tabs
Students and faculty that have classes at multiple MinnState schools will now be able to toggle between School tabs to locate their courses on D2L Brightspace. No more signing into different campuses!

My Courses widget featured
Now more of what you need will be quickly accessible. The My Courses widget will be taking up more of the homepage "real estate" so you can get to your courses quickly.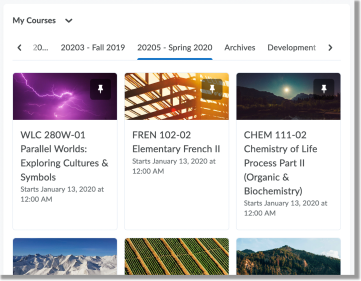 Note: Can't find something? Nothing is being removed from the homepage, just moved around! Scroll around to find it.