Course Request, Deletion, and Updates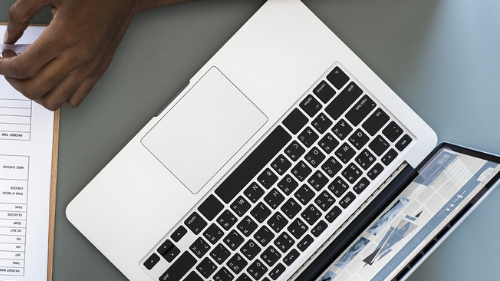 When are Courses added?
Courses are automatically added by semester on this schedule:
Fall: Late April/Early May
Spring: Mid-October
Summer: Mid-March
When Are Courses Deleted?
NEW! Starting February 2022, all courses in D2L Brightspace are subject to deletion:
University courses
Development, sandbox, training, Quality Matters®, and
Other non-semester courses are all subject to deletion.
Learn More About course deletion
Course Deletion Schedule
After 5 years, courses with no activity in the last 2 years will be inactivated. Courses are subject to permanent deletion after 7 total years (5 years + 2 years inactive). Inactivated courses are only deleted if there is no activity in the last 4 years.
Courses older than five years with NO course activity in the last 2 years will be inactivated starting Feb. 1, 2022.
Inactivated courses, if they still have NO course activity within the last 4 years will be permanently deleted starting Feb. 1, 2024.
Remember 7, 5, 4
All courses are considered for permanent deletion after 7 years total, courses are inactivated after 5 years if no course activity, then inactive courses are deleted if there was no course activity in the last 4 years.
How do I prevent course deletion?
Log course activity at least once every 2 years to prevent inactivation and deletion. Course activity includes:
Access to the course by a Teacher or Student,
Copy components from the course.
Note: Access by a Teacher's Assistants or Administrators is not considered activity.
How do I save my course materials outside of D2L Brightspace?
Learn how to save and share your course materials and gradebooks:
Save/Export Your Course Materials
How do I Request merged/grouped Courses?
Request your grouped/merged D2L Brightspace Course using these instructions, note:
Requests process in 1 - 2 days
Merged/grouped requests should be done before any content or student submissions are added to the course.
More information on instructor access to D2L Brightspace
request merged/grouped Course tool
How do I add a TA or co-teacher?
Learn about options to add a TA or Co-Teacher: Instructor access to D2L Brightspace
How do I request d2l brightspace support?
Here are a few ways to quickly get support:
Request D2l brightspace Support
When is D2L Brightspace Updated?
D2L Brightspace is updated on a monthly basis to improve features and functionality. Updates are applied in real time, there is no down time for updates.
Read the detailed release notes on the system support site to learn about each months' update.
Note: You may be prompted to login in with your StarID@minnstate.edu credentials to access this site.
How Can I Test New Updates?
You can preview and test updates and features in our quality assurance (QA) site.
Note: This is a copy of our production site for testing purposes, all courses are inactive and students cannot access these courses.
Learn More about Updates and Features
Browse our homepage Announcements archive for even more on:
tips and troubleshooting
best practices
new features
helpful links
Browse these helpful links to complete common D2L Brightspace requests:
Request your merged/grouped D2L Brightspace Courses using this quick web form.
Use this simple form to request manual enrollment of Teacher's Assistants and Co-Teachers in your D2L Brightspace courses.
Use this simple form to fast track your request directly to the D2L Brightspace team in IT Solutions.