Open Educational Resources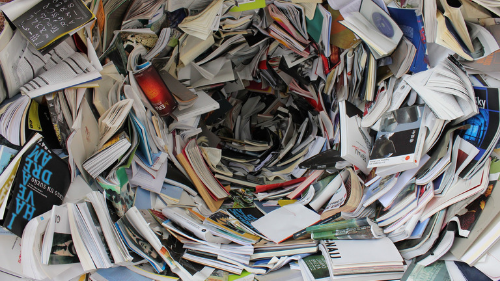 Concerned About Textbook Affordability? So Are We!
Open Educational Resources (OER) are high quality and low or no cost materials that can be used:
To reduce textbook costs for students,
As a subject of research on teaching and learning,
For professional development, peer review opportunities, authoring, and more.
What Are Open Educational Resources?
OER are media that can be used for teaching and learning and are:
accessible
open or flexibly licensed, e.g. Creative Commons Licenses
low or no-cost
many include free and/or open-source software.
Learn more about OER on the U Betcha podcast.
Teach your faculty, staff and administrators about OER with a game!
What Do MNSU Students Say About Textbooks? Watch the Video to Find Out!
Find Open Educational Resources for Your Class
Browse our Open Resource Library
Try the OASIS search engine to find your Open Educational Resource.
| | | | | | | | | |
| --- | --- | --- | --- | --- | --- | --- | --- | --- |
| | | | | | | | | Minnesota State University, Mankato is now a member of the Open Education Consortium, a collaborative network of educators and professionals dedicated to expanding Open Education options around the globe. Check out their website for resources and tools related to Open Education! |
How can I use OER in my classroom?
What are my options for publishing my own OER at Mnnesota State, Mankato?
Cornerstone
The Minnesota State University, Mankato Memorial Library offers an open-access publishing platform for a multitude of resources called Cornerstone.
Pressbooks
Interested in getting your novel, dissertation, poetry collection, or children's book into ebook and print-ready formats? Pressbooks is:
easy-to-use
online tool
create professional-quality versions of your book
ePUB, MOBI, PDF, and more formats.
What are some options for reducing textbook costs?
Even more options for reducing the textbook costs in your courses
Talk to a representative from one of our bookstores to see what options they offer.
The MNSU library offers a course reserve service where you can place the textbook on reserve for your students to check out
Work with a librarian to see if your textbook is housed in our ebook collection and available to check out
Talk to a librarian at the Blue Earth County Public Library to see if your literature or other required readings could be made more widely available for check out
Check to see if an earlier edition of the textbook could be used rather than the latest edition
Ask yourself if the textbook is really necessary or if you cover it all with lectures and other reading