Teaching Strategies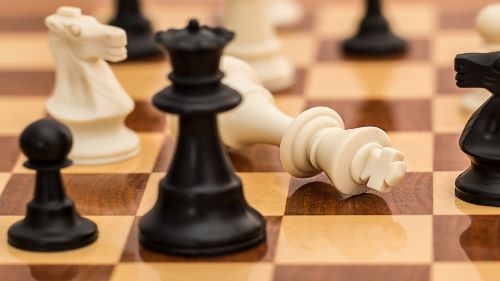 How do we teach effectively? How do we convey disciplinary passion, curiosity, critique, and instinct to our students? How do we engage with them and learn with them? What do we do when they are struggling? How can we help those at the top of our courses go farther without leaving those who are struggling far behind? How can we get them talking to and learning from one another? How can we cover everything that we need to cover, and still have time to engage in intellectual debate and explore nuance?

The scholarship of teaching and learning, as well as the broader areas of learning and motivational science, have helped us to discover some foundational principles and sound teaching strategies that can help address these and a host of other questions that we face in higher education. ATS has put together some basic materials outlining some popular, evidence-supported teaching strategies below. We invite you to explore and use one or more of these strategies to help further your dreams as an instructor. We also make efforts to support the listed strategies with materials directed at supporting student engagement.
Feel free to contact us should you have questions or comments or need assistance in designing your course using these or other teaching strategies, or if you'd like us to add a teaching strategy that is not represented here.
The Basics

If you are new to teaching with online tools (either as part of your face-to-face course or your blended or online course), there are a few basic types of activities that are commonly used as a starting point, including basic presentations (for use in-class or online), online assignments, readings and course packets, discussion boards, and quizzes and exams. Get a grounding in the tools and principles of good design for these types of activities before you start integrating more advanced tools and strategies.
Blended learning refers to a teaching strategy that utilizes both face-to-face classroom meetings as well as technology-enhanced learning outside of the classroom.
Just-in-Time Teaching or JiTT (Novak, Patterson, Gowin, & Christian, 1999) is a pedagogical approach that combines the best features of traditional in-class instruction with the modern communication channels of 21st century technology
Barrows defined PBL as, "learning that results from the process of working towards the understanding or resolution of a problem.
According to Lewis, Lancaster, Savenye and Haas (2013), "the goal of using games in any learning scenario, whether Civics or Social Studies, Math or Reading, is to engage the learner and provide them motivation to continue exploring the content in a meaningful way" (p. 7).
"Competency-based education is an outcomes-based approach to education where the emphasis is on what comes out of post-secondary education—what graduates know and can do—rather than what goes into the curriculum"
Project Based Learning, similar to problem-based learning, is a teaching method by which students explore the content through solving of a problem, challenge, or the completion of some project.
Experiential education is a teaching strategy with three key components: experience, reflection, and educational objectives. Students "learn by doing" and then reflect on this process towards specific educational goals.
Service learning is a teaching strategy that has two key components: community service and reflection. These components are tied to instruction through the application of class concepts in service to the community at large.
Culturally Relevant Pedagogy and Culturally Responsive Teaching are methodologies that address the need to support academic success for all students from a diversity of cultural backgrounds.