Be Prepared for Learning Online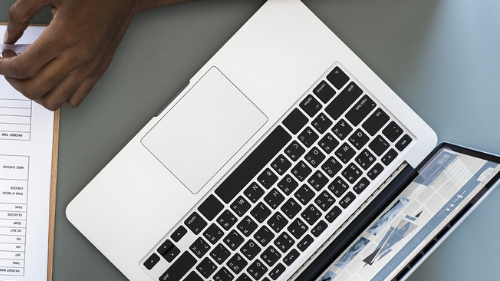 Transitioning online can be difficult and there are a lot of unknowns for you and your instructors; however, here are a few areas of consideration to review that may help you better navigate this process.
Class Hours

Some courses may require students to keep to regular class schedules. This may not be realistic for you. Write to your instructor and let them know when you can meet, and why you may have trouble meeting during regular class hours.

Captioning

Ask for video lectures to be accessible, this may include captioning. Even if you don't need this, someone in your class may need captioned videos.

Help Each Other

If possible, reach out to other students in your classes and create a support network. There are a variety of digital tools available to stay in touch, many are of which are free (Slack, Facebook group, a hashtag on Twitter or Instagram, email, group text messages, etc.). Find a way to stay in touch so that no one of you feels stranded or alone.

Seek Help

There are resources that will remain available to you. Reach out to student success services. Minnesota State University, Mankato has a food pantry or emergency funding for students. Also, take a look at this toolkit for coronavirus anxiety.

Be Forgiving

Your instructors are just as anxious about all of this as you may be. They are nervous, they are working to prepare under unprecedented circumstances, they are worried they will fail to teach you what you need to know, worried that you will not meet the course requirements now, that they will not be able to figure out how to administer exams, grade homework, and more. Be patient with them even as you ask them to be patient with you.

Get the Tech you Need

Reach out to our new hotline to get the technology and internet connection you need.