Mavericks Esports Spring 2021 Recruit Competes in Championships
Taylor Savoy Finds Success in Madden NFL
01/19/21 update [Savoy

's LevelNext

run ends at quarterfinals

]:

On January 15, 2021, Savoy competed in the quarterfinals of the

LevelNext: National Championship

against Maryland

, a tough competitor

.

Savoy narrowly lost two matches in

a

best of three, ending his

run in the

Fall Champions Series

.

He

leaves the competition

wi

th

a

cash

prize of

$5,000

in winnings

. Savoy will

go on to compete on the

varsity Madden NFL team

for Mavericks Esports during the Spring 2021 season.
01/14/21 update [Savoy wins first-round matchup of national championship]: On January 14, 2021, Savoy (number six seed) played against UCLA (number 11 seed) in his first national championship round. In the best of three series, Savoy won the first two matches, advancing him to the next round. If he wins the next round, he'll secure a spot in the final four. Savoy plays his next matchup against Maryland (number three seed) on January 15.
---
Within the esports industry, there are many different video game titles that esports athletes compete in across the entire world. Madden NFL, an American football video game, is one of the most popular competitive titles. It first debuted in 1988 and has become hugely successful since then, with new versions released regularly.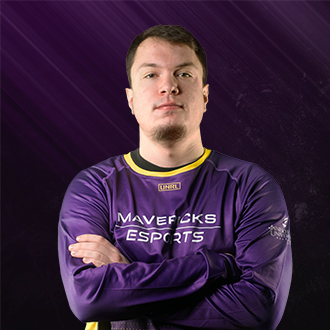 Recently, Minnesota State Mankato accounting junior, Taylor "Crosseyed Reads" Savoy, has been making a name for himself in the competitive Madden scene. Savoy's unmatched skills have landed him a place on the University's varsity esports team, Mavericks Esports, for the spring 2021 season.
Savoy's success in the competitive Madden world was recently boosted when he secured a spot in the LevelNext: Fall Champions Series playoffs. This competition divides players into groups depending on which school they attend. The competition began with a round-robin tournament that took place November 23 through December 18, 2020, pitting each team against each other. After playing every team in the Midwest conference, Savoy finished with an impressive record of 15 wins and zero losses, securing the number one seed going into playoffs. Starting January 4, 2021, Savoy will compete in a best of three series against the other top three teams in his conference. If he finishes first again, he will play against the 13 other top performers from the remaining conferences.
Savoy's achievements in competitive gaming didn't happen out of nowhere. He grew up in New Ulm, Minnesota, and picked up an interest in gaming at a young age. For much of his childhood, he never had a gaming console, so he spent time at friends' houses playing their consoles. The first Madden game he was introduced to was Madden NFL 09 on the PlayStation 2. Since he played football growing up, Savoy quickly fell in love with the video game, which opened up the opportunity to play virtually against anyone in the world whenever he wanted.
Even when he was young, Savoy has had a certain grit and discipline as a gamer, always wanting to improve, never giving up when he lost, and pushing on until he was better than all his opponents. As he grew older, he started to compete in online tournaments against some of the best players on the platform, including the Madden Club Championship tournament and the Madden Challenge. It was through these tournaments that he made long-lasting friendships with like-minded people who he may have never met outside of the gaming scene.
Savoy feels that he grew to be a very dominant player because he was surrounded by others that had the same competitive goals as him. But what he enjoys most about competing in Madden over other titles is the one-on-one nature of the matches, because he knows he can rely on himself. To Savoy, pulling off a solo win feels more rewarding than winning on a team, because he knows the outcome was completely dependent on himself alone.
The new opportunities presented by having an esports program on campus is "a great way to bring students together," Savoy says. Just like traditional sports, esports players need to communicate with each other and work together to be successful, which not only creates a sense of unity but also provides leadership and learning opportunities. To many students like Savoy, campus gaming groups provide a chance to meet new people they may never have met and participate in new experiences they may never have had.
Stay up to date - connect with Mavericks Esports on Facebook, Twitter, Instagram, and Twitch.