IT Solutions Center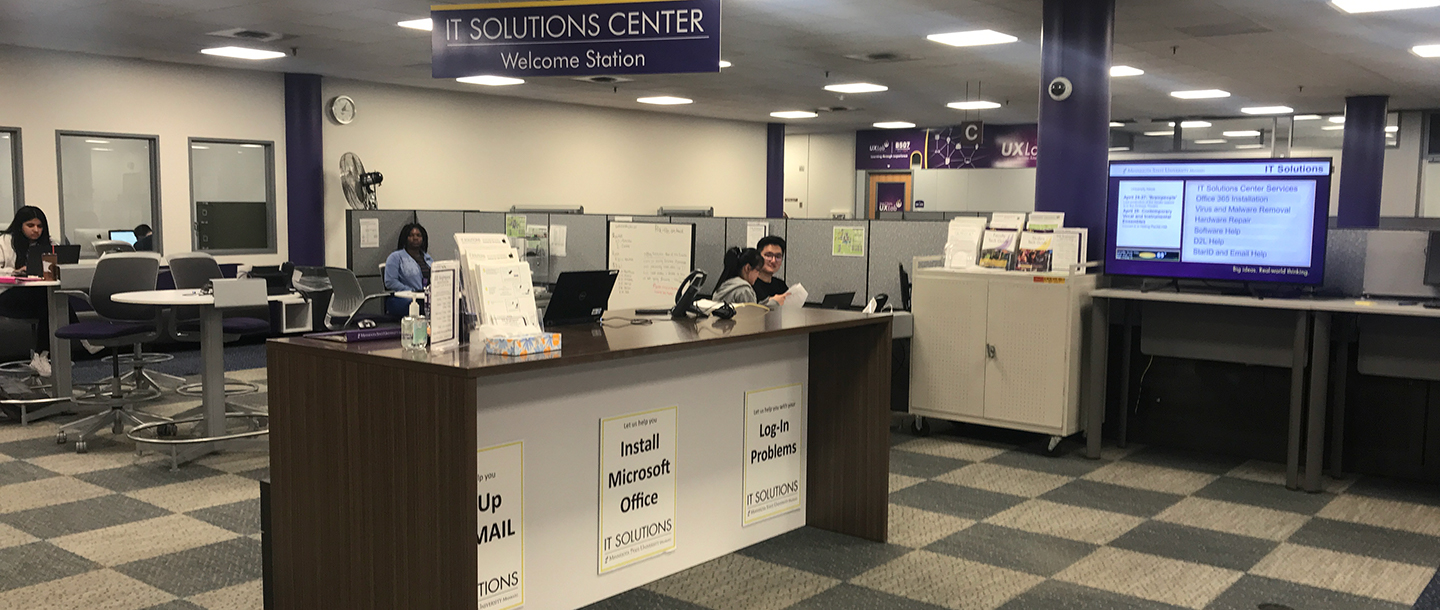 Help, Support, Labs and 3D Printing
For your convenience, the IT Solutions Center offers walk-in tech support, 3D printing, and a large open computer lab. Come down to get tech support, innovate, and to use our specialty software to complete your assignments. All services are available during business hours listed below.
The computers in the IT Solutions Center lab all have our standard software as well as these additionals specialty software:
SPSS
Mathmatica and Maple
Walk-In Help & Support
IT Solutions offer two places on campus to get walk-in technology help and support. Our main location in Wissink Hall offers expanded hours to support you when you need it most. Our IT Solutions Center Kiosk on the first floor of Wigley offers quick and convenient help and support in one of the busiest areas of campus.
Request IT Support
IT Solutions Center in Wissink Hall Hours
Previous Week Week of 11/22/2020 - 11/28/2020 Following week
Today: Open until 4:30 PM
Sunday

Closed

Monday

7:30 AM - 10:00 PM

Tuesday

7:30 AM - 10:00 PM

* Wednesday

7:30 AM - 4:30 PM

* Thursday

Closed

* Friday

Closed

Saturday

Closed
IT Solutions Center: Wissink Hall 121
Phone: 507-389-6654 | Email: ITSolutionsCenter@mnsu.edu
IT Solutions Center in the CSU & Live Help Kiosks Hours
Previous Week Week of 11/22/2020 - 11/28/2020 Following week
Today: Opens at 10:00 AM
Sunday

Closed

Monday

10:00 AM - 4:00 PM

Tuesday

10:00 AM - 4:00 PM

Wednesday

10:00 AM - 4:00 PM

* Thursday

Closed

* Friday

Closed

Saturday

Closed
IT Solutions Center in the CSU: Centennial Student Union 13, lower level
Live Help Kiosks: First floor Wigley Administration & Memorial Library
Phone: 507-389-6654 | Email: ITSolutionsCenter@mnsu.edu