International Student Admission Requirements
The Kearney Center has an International Recruitment and Retention Specialist who can help assist you with the application process. If you have questions about Minnesota State University, Mankato or the application process, please email international@mnsu.edu.
Freshman Applicants:

Must provide proof of completion of secondary education (generally 12 years) and be eligible into the universities in their home countries.

Transfer Applicants from universities OUTSIDE the U.S.:

Must satisfy academic standards to those required of students transferring from U.S. schools.
Transcripts submitted with the application will be used to determine the academic qualifications of the applying student. If the academic performance proves to be satisfactory, the student may be accepted to the University.
Educational Credential Evaluators, Inc. (ECE): After acceptance, BEFORE any possible transfer credit maybe awarded, all transcripts or academic records from universities outside the U.S. must first be evaluated by a recognized outside agency as confirmation of the courses taken and grades earned. We recommend using ECE, and the correct type of report is Course by Course. Information about the ECE evaluation process will be included in the letter of acceptance mailed with the I-20. Students wishing to begin the ECE process prior to being accepted may do so at any time. There are other recognized credit evaluation agencies and their names will be supplied upon request. There is also a list of recognized and allowable evaluation services at: http://www.naces.org/. If a student uses one of the other recognized agencies the evaluation will be allowed unless the department of the student's program of study specifies the agency the require. Minnesota State Mankato's College of Science, Engineering and Technology majors REQUIRE the ECE. Most agencies charge approximately the same price. The ECE website is: http://www.ece.org.

Transfer Applicants from U.S. colleges and universities:

International students applying from U.S. colleges and universities must satisfy the same academic admission standards as U.S. transfer students but must apply following the International student application process. Those requirements are a cumulative U.S. grade point average (GPA) of 2.0 and the successful completion of 67% of all attempted courses. Courses used for the GPA and completion percentage calculation must be college level and do not include "English as a Second Language" courses. Students transferring from a U.S. school, but also having foreign University credits to transfer, must have their non-U.S. college or university credits evaluated by an outside agency as outlined in 2 above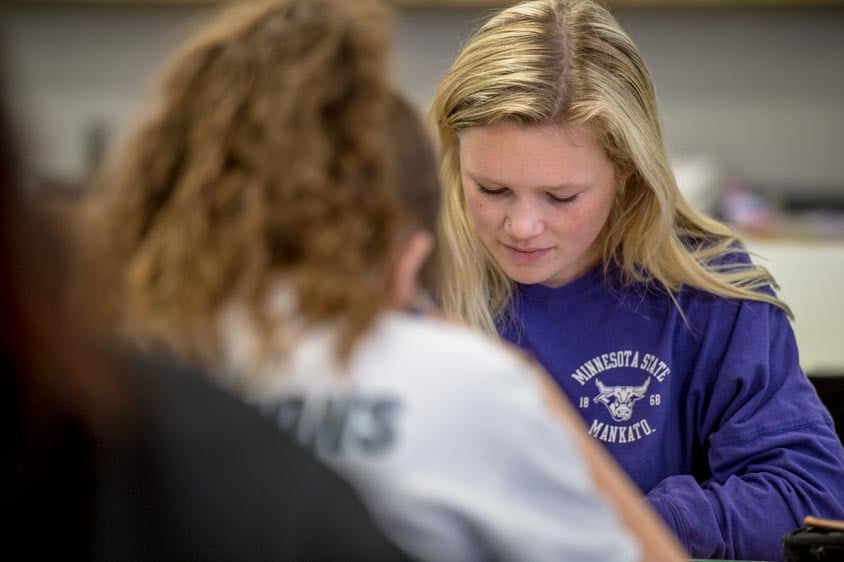 We accept applications online or by mail. Completed applications, paper or online, must be submitted with all required materials no less than five (5) working days prior to the start of classes. Under certain circumstances the University may institute an earlier priority admission deadline.
The following is the actual annual cost for international students attending Minnesota State University, Mankato for the 2017-2018 school year.