International Admission Checklist
Bachelor's International Students
All the following information and forms are required and must be provided to be considered for admission to Minnesota State University, Mankato.
Submitting your Application Documents
Applicants can submit application documents through ONE of the following methods:
Email: Certified copies of admission documents can be emailed to the Office of Admissions at intladmt@mnsu.edu. Please only email documents once, as multiple submissions may slow down application processing.
Postal Mail: Official application materials can be mailed to the following address:
Office of Undergraduate Admissions
Minnesota State University, Mankato
122 Taylor Center
Mankato, MN 56001 USA
Required Documentation Checklist
Application Fee: Use our promo code (International Application Instructions - Step 9) to waive the application fee.
International Financial Form: Complete the Undergraduate Financial Affidavit.
Financial Documentation: International students studying on an F-1 or J-1 student visa are required to submit proof of funding for 9 months of academic expenses and living costs (23,959 USD). The current estimated cost of attendance is available here.
The following are acceptable financial documents:

Bank Statement/Financial Statement
Loan Approval
Scholarship/Grant/Award/Financial Guarantee

If submitting bank statements/financial statements, you must furnish RECENT (no more than 3 months old), copies of legal bank statements with the account owner's NAME on it, or scholarship awards verifying the availability of the total amount of 23,959 USD or the equivalent in another currency (tuition expense (31,739 USD) minus the Cultural Contribution Scholarship (7780 USD)).
Students may expect some cost increase in each subsequent year at Minnesota State University, Mankato.
Passport ID Name Page Copy
English Proficiency: Submit proof of English Proficiency.
Transcripts, test results, diplomas, and certificates: Provide to Minnesota State University, Mankato records of ALL secondary (High School) and post-secondary (AFTER High School) institutions you have attended. This includes English Language institution or programs attended in the U.S.
PLEASE NOTE:
NON-U.S. RECORDS: All Non-U.S. records must be originals OR official copies and must be translated into English.
NON-U.S. RECORDS: Students not intending to transfer credits from outside of the U.S. must still provide academic records for Admissions consideration, but would not be required to have their credits evaluated by an outside credentialing agency. If you intend to transfer credits from abroad, please see our International Transfer Student page.
U.S. RECORDS: OFFICIAL transcripts for U.S. Colleges or universities must be sent to Admissions DIRECTLY by each U.S. college and university.
Nigerian Students ONLY: Submit proof of registration with EducationUSA. Applications from Nigerian students WILL NOT be reviewed and status emails will not be answered until the EducationUSA registration confirmation is submitted. This requirement has been put in place to provide the best possible chance of success with the visa process.
In past years, less than 10% of applicants from Nigeria to MSU, Mankato have been approved for F-1 visas. For this reason, we now require that all Nigerian applicants register and set up an appointment with an EducationUSA center in Nigeria.
EducationUSA is an organization of non-profit advising centers that are supported and/or endorsed by the U.S. Department of State. Their purpose is to provide assistance to students who would like to study in the United States. Students who work with EducationUSA are more informed about the visa process and therefore more likely to be successful in obtaining a student visa.
If you have questions about Minnesota State Mankato and you have NOT submitted an application, please send an e-mail to international@mnsu.edu or call the Kearney Center FOR INTERNATIONAL STUDENT SERVICES at +1-507-389-1281.
Chat with a Current Student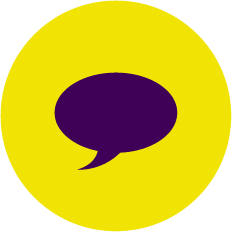 Students are online and ready to help. Ask them all your questions about applying to MNSU and what it's like to be a student here.