Campus Signage
The following campus signs are posted throughout campus and are available through Printing Services or University Stores.
Social Distancing Decals
These reminders to maintain a six-foot distance are available for both carpet and tile surfaces; decals can be ordered through University Stores.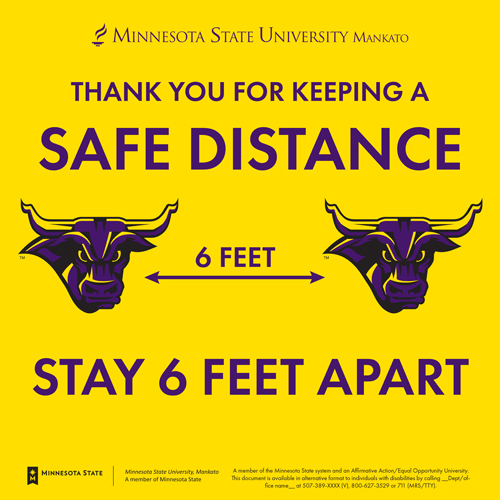 ---
"Not for Use" Adhesive Strips
Chairs, desks and workstations that should not be used can be marked off with these adhesive strips. They can be ordered through University Stores.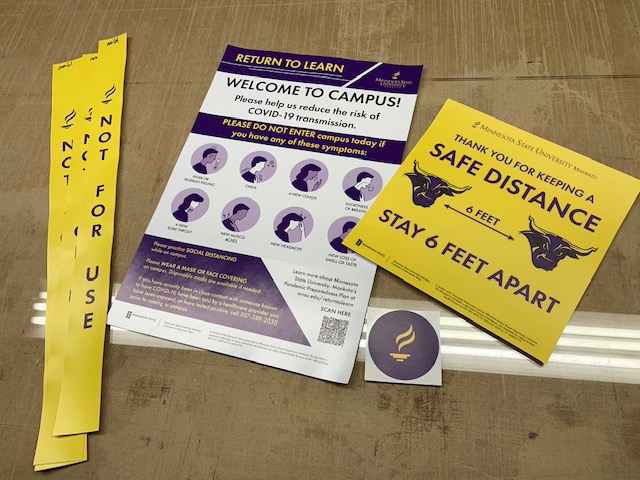 ---
Flame Stickers
Circular stickers have been placed on tables around campus indicating how many people may sit there, as well as where to sit to maintain appropriate social distancing. Additional stickers may be requested through University Stores.
---
Mask Requirement Signs
Signs reminding students, employees and visitors about the mask requirement are posted on main entrance doors. Additional copies of these signs can be obtained through Printing Services.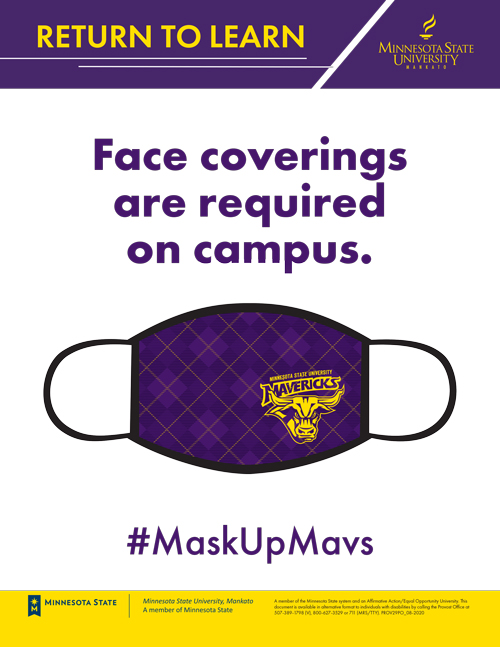 ---
Handwashing Signs
Laminated handwashing reminders have been posted in all campus bathrooms. To order additional signs, please contact Printing Services.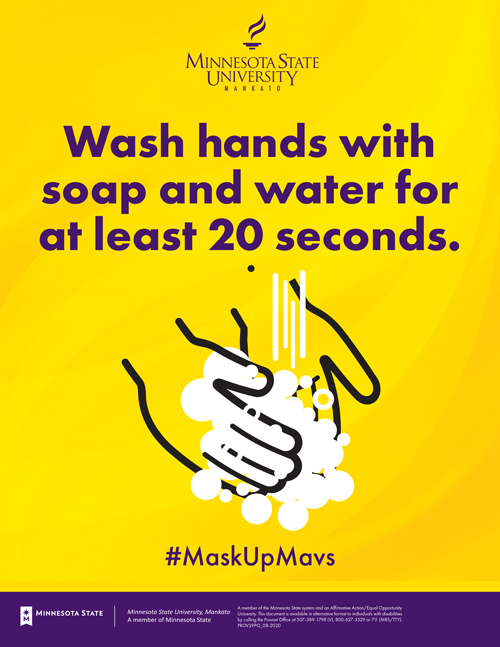 ---
Keeping Classrooms Safe and Clean Signs
Posters describing how to disinfect spaces before and after classes have been posted in all classrooms. Additional posters can be ordered from Printing Services.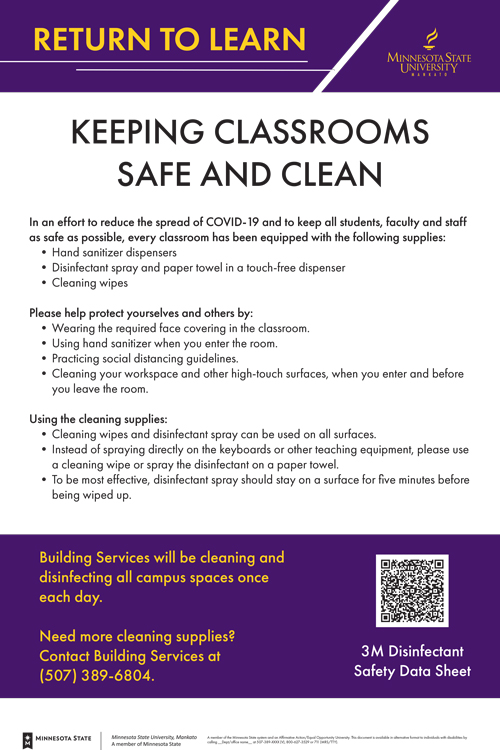 ---
Mask Up Mavs Posters
A series of posters, table tents, banners and other promotional materials have been deployed across campus as a reminder to wear masks, practice social distancing and follow other safety guidelines. Additional materials will be available throughout the academic year.