The Beginning of my Journey at Minnesota State Mankato
Gloria Lee shares two experiences that have shaped her time at Minnesota State University, Mankato.
Written by Gloria Lee (South Korea, Psychology Major), Maverick Global Ambassador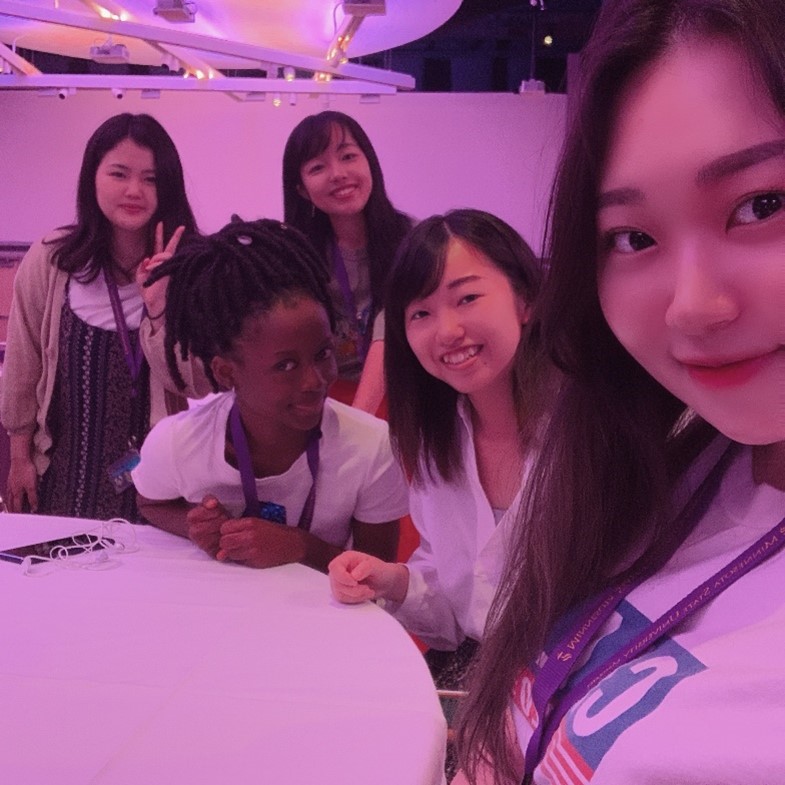 Do you remember your first day visiting the campus? I believe almost all international students have experience attending International Student Orientation. I also have a vivid picture of my first day going to campus to participate in the orientation. Many peer leaders helped me through the orientation to prepare for my semester. Also, the orientation allowed me to get useful information and understanding about campus resources. After my first orientation as a new Maverick, I participated in the international student orientation every semester as a peer mentor. The experiences were so fun and amazing. Sadly, we moved the orientation online in Fall 2020 and Spring 2021 due to the pandemic. However, it was definitely a wonderful time to meet new students, help students, and make cool memory with staff, peers, and students.
What do peer mentors do for the orientation? We assist with the first steps new students at Minnesota State Mankato must take - such as the use of technology, immigration documents, registration, and host fun events and activities during the orientation. It has been a great opportunity to get experience meeting friends from all over the world and helping others. I love to serve as a peer leader because I received the same help when I first arrived here and met new friends.
Another valuable experience I have had is to be involved in a research apprenticeship program, in which the selected students were to design and participate in research for developing the professional and scholarly ability with professors as a mentor this semester. As a student majoring in psychology, it is an interesting and valuable experience to participate in psychology-related research. I have the opportunities to learn about many significant topics and gain experience for my future career as I was designing a survey, analyzing the data, writing reports, and developing other skills. Also, the program enables me to work with a professor to get professional and advanced experiences. This program is a really great opportunity to look into and gain experience in what I want to do in my future as a psychology researcher.
These experiences outside of the classroom have given me tremendous opportunities to learn new things.
I was able to engage in various activities that assist others, and at the same time, those opportunities have helped me to develop myself and to become a better person. Also, through those opportunities, I was able to develop relationships with friends and faculty members. The experiences exposed me to diverse perspectives through exciting experiences. I believe there is no useless experience. I am super encouraged to try seeking opportunities from outside of the classroom. Trying wouldn't hurt!