Training Grants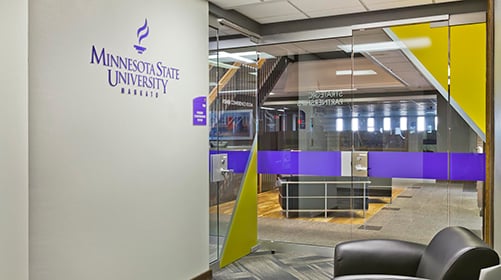 The Center for Workforce Professional Education offers a variety of professional services to companies and organizations to help you address business challenges and to ensure your leadership team continuously improves and excels. We support area industry based on their own unique approach to professional development.
The Center for Workforce Professional Education can customize learning programs that address your specific business and professional challenges. Our staff, in collaboration with faculty and external partners, work with you to carefully to craft course content and experiences for a tailored curriculum that assures relevance and maximum impact to achieve your specific goals.
Our staff will work with you to understand specific training outcomes, coordinate details such as length of program, delivery location, meals, lodging, as well as evaluation tools. From beginning to end, our team is committed to finding reliable and measurable solutions for sustainable results.
Since 2016, we have secured MJSP grant awards totaling over $1.7 million. Following is a short list of the grants and the amount of each award:
Accent Signage

$9,954

Manus

$100,496

Condux

$166,274

Michael Foods

$385,594

General Label

$49,286

Precision Gasket

$49,959

Gentle Touch Health

$240,000

Nidec

$180,983

H & F Manufacturing

$49,985

TBEI

$156,991

Harmony Enterprises

$31,148

Ultra MC

$93,949

Healthcare Consortium

$193,889

Winegar

$49,920

J & B Group

$123,093

Winnebago

$28.254

Jones Metal

$46,686
SAMPLE TOPICS
BUSINESS & LEADERSHIP
Leadership development
Science of compliance
Strategic thinking
Team building
Workplace culture
HR & finance
Core values
Cultural competency
HEALTHCARE SIMULATIONS
ACLS and PALS Codes
AIDET/interpersonal communication
Communications-Various Aspects
Dementia Care
Hospice Care
Infusion Therapy
Invasive Nursing Procedures
Labor and Delivery (Postpartum emergency)
Palliative Care, End of Life Decisions
Technical Skills: Injections, IVs, Catheters
MANUFACTURING
Additive Manufacturing
Autonomous Maintenance
Design of Experiments
DFMA
Failure Mode and Effects Analysis
ISO 9001:2015 System Transition
Job Relations (Training, Coaching, Mentoring)
Lean Analysis and Tools
Linear Regression
Manufacturing Automation
Motor Controls
Regression Response Surface
Risk Analysis
Root Cause Analysis
Six Sigma
SMED/Quick Changeover
Statistical Process Control
Total Productive Maintenance
Training Within Industry
Workflow Analysis