Health & Biomedical Sciences Summit
Wednesday, March 24, 2021
8:30 AM - 4:30 PM
Virtual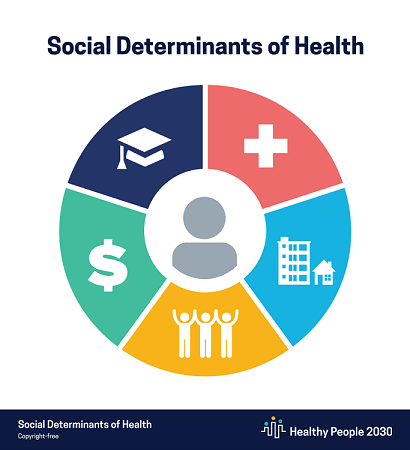 CREATING HEALTH Equity: Social justice & the social determinants of health
This year's conference will examine the social determinants of health—economy, education, health care, neighborhoods, and quality life—through a social justice lens. Following a live keynote address, experts representing each of the social determinants will share their unique views on opportunities for healthy communities and health equity in 2021 and beyond.
With a mix of live and on-demand content, this conference will provide students, educators, community organizations and practitioners with insights and information that can be applied in closing the health equity gap.
A full schedule for the event and details about the speakers can be found here.
Registration Fee:
Admission $0
Admission + CEUs $50