Workplace Ethics Academy
Thursday, December 12, 2019
9:00 AM - 3:30 PM
Strategic Partnership Center 424 N. Riverfront Drive, Mankato MN 56001
The Workplace Ethics Academy will provide an interactive, deep-dive session offering comprehensive insight into identifying and handling the stress-filled workplace issues employees often face. Participants will explore their role in accountability and culpability in today's ethical culture and develop strategies for navigating ethical dilemmas.
$349 - Price includes lunch
Workshop held 9:00 AM - 3:30 PM
at the MSU Strategic Partnership Center
424 N. Riverfront Drive | Mankato, MN 56001

Participants receive a certificate after successful completion of the academy. CEUs provided! Register here.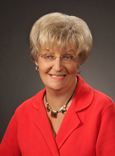 Instructor
Nan DeMars
Workplace Ethicist, Author, Trainer,
Keynote Speaker and Columnist