Contact Us
If you have questions about the training or how to register, contact Continuing Education & Professional Development at 507-389-1094, or 1-800-311-3142, or cepd@mnsu.edu.
Meet our CFP Director and Faculty member, Dan Hiebert, CFP®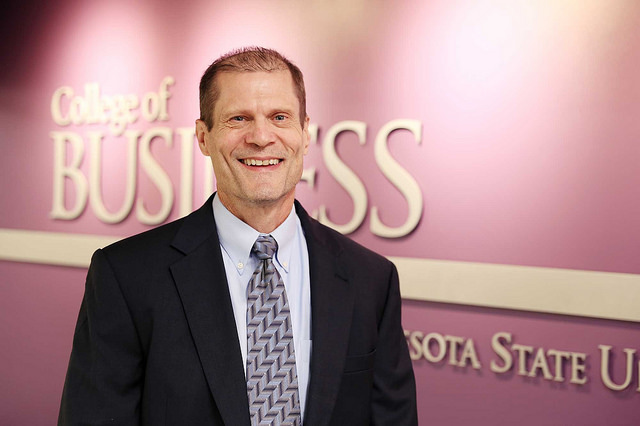 Dan Hiebert, CFP®, Oak Financial Planning, Inc., ActiFi has been an instructor with Minnesota State Mankato for more than seven years. He also teaches the CFP Review course for Keir Educational. Dan believes in active learning in the classroom, and students report a high level of engagement and success as they further their careers. Serving the Twin Cities area, Dan is a CFP® professional who has been in the financial services industry for more than 20 years. Dan also consults with financial advisors and financial firms on productivity improvements. He currently owns a fee-only financial planning firm that specializes in working with closely-held small businesses. Dan blogs on pertinent business valuation topics at beyondvalu.com. Dan earned a BS in Business from Hamline University in St. Paul Minnesota and a Master of Science in Financial Services degree from The American College. Currently a doctoral student at The American College, earning a PhD in Financial Services.
view all our instructors