Sept. 15-18: 'I Am a Camera' Opens Studio Season
Wednesday, September 15, 2021
7:30 PM - 9:30 PM
Andreas Theatre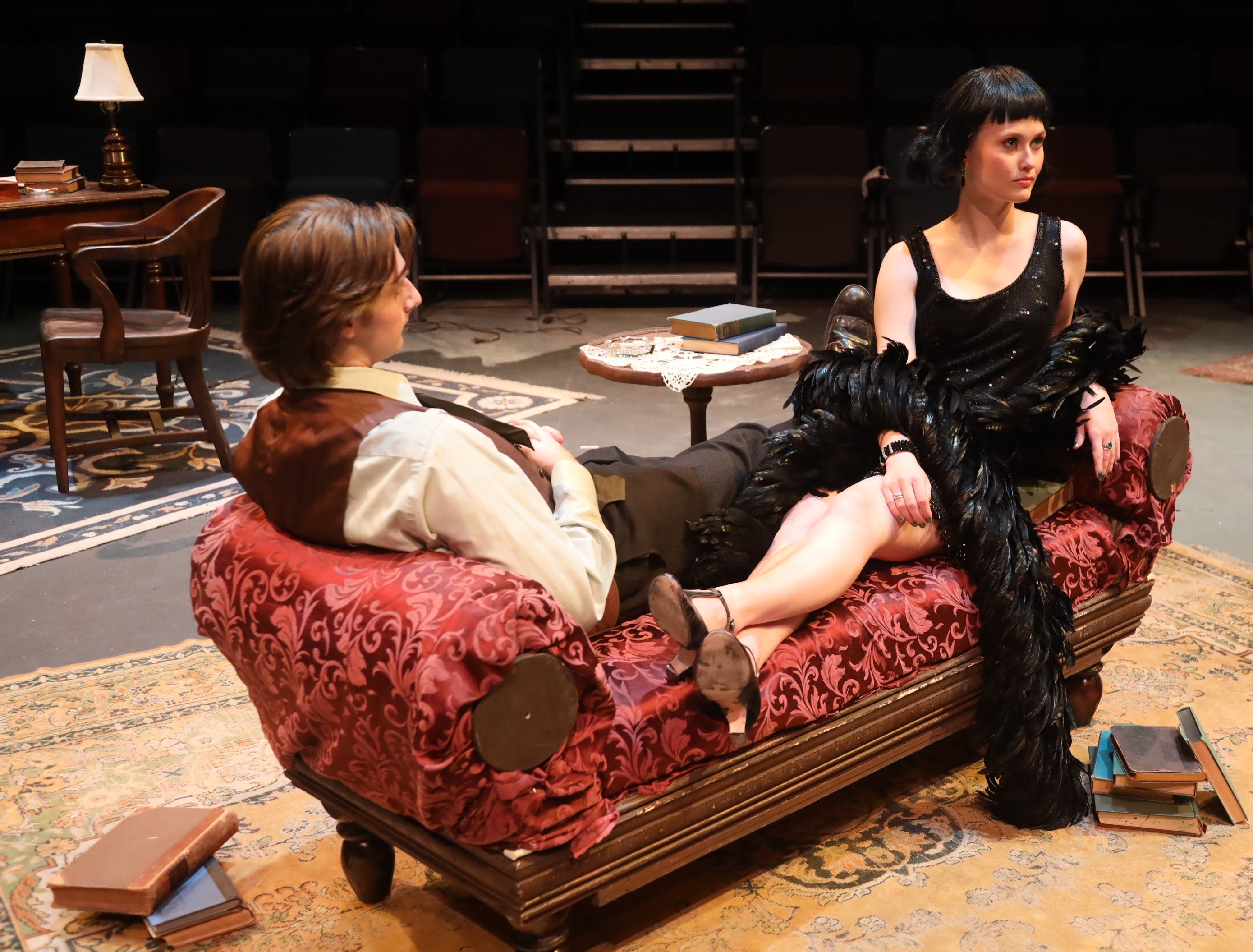 Joshua Lester (left) plays the role of Christopher Isherwood, and Emerald J. Clark (right) plays the role of Sally Bowles (photo courtesy of Minnesota State Mankato Theatre & Dance Department).
Mankato, Minn. – Minnesota State University, Mankato's Department of Theatre & Dance will open the 2021-2022 Studio Season with "I Am a Camera" in the Andreas Theatre at the Early Center for the Performing Arts.
Adapted from Christopher Isherwood's "The Berlin Stories," and the basis for the musical "Cabaret," this play is a snapshot of a struggling young writer's life as he experiences the events occurring around him in 1930s Berlin and foreshadows the looming catastrophe of the Nazi era. Chris comes to the aid of Sally Bowles, a singer/actress who works in a local nightclub, and the two develop a platonic relationship despite her Bohemian existence.
Following CDC recommendations and University policy, all patrons are required to wear a face covering for the duration of their time on campus. Students have the option to perform masked or unmasked at this time and all unmasked performers will be following the University COVID safety guidelines.
"I Am a Camera" runs Sept. 15-18 at 7:30 p.m. in the Andreas Theatre at the Earley Center for Performing Arts, Minnesota State University, Mankato.
Tickets are $10 regular, $9 for seniors ages 65 and older and children under 16; and $8 for Minnesota State Mankato students.
The box office is open 4-6 p.m. weekdays in the lobby of the Performing Arts Center. Tickets are available online at MSUTheatre.com or over the phone at 507-389-6661.