Oct. 18: Free Dental Care for Kids
Department of Dental Hygiene offering free dental care for kids 18 and under.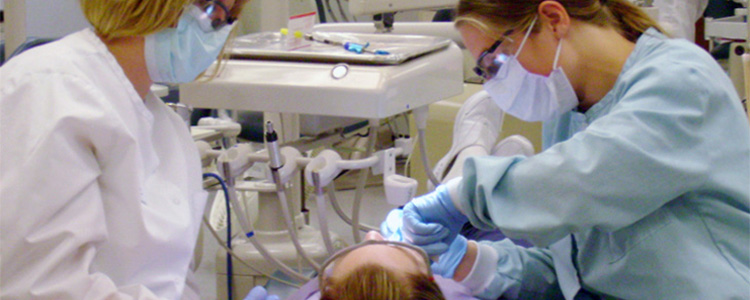 Mankato, Minn. – Concerned about the growing number of children who are unable to access needed dental care, Minnesota State University, Mankato's Department of Dental Hygiene is offering free dental care Thursday, Oct. 18 for area children who are 18 years of age and younger.
Appointment times are at 9 a.m., 10:30 a.m., 1 p.m. and 2:30 p.m. To schedule an appointment, call 507-389-2147.
Patients seeking appointments for cleanings, x-rays, exams, sealants and fluoride should be 18 and under and must be accompanied by a parent or legal guardian.
The Department of Dental Hygiene will conduct the dental exams in the Clinical Sciences Building (Room 120) on the Minnesota State Mankato campus.
(EDITORS NOTE: Members of the media who would like more information may contact Pamela Briese, faculty member in the Department of Dental Hygiene, by phone at 507-389-1313 or by email at pamela.briese@mnsu.edu.)
Minnesota State Mankato's Department of Dental Hygiene is part of the University's College of Allied Health and Nursing.
Minnesota State Mankato, a comprehensive university with approximately 15,000 students, is part of the Minnesota State system, which includes 30 colleges and seven universities.