Nov. 7: 'Writing Histories of Higher Education'
Wednesday, November 7, 2018
5:00 PM - 7:00 PM
Centennial Student Union, Room 245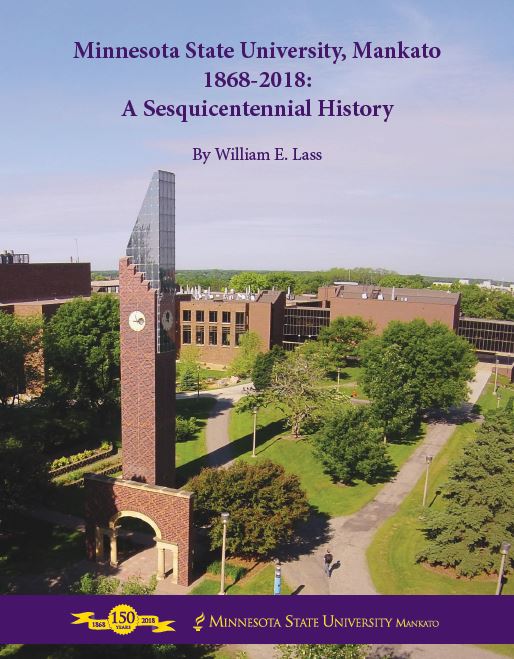 Historians and authors William E. Lass and Dan Clark will present "Writing Histories of Higher Education: Reflections from Historians" for the History Forum Lecture on Wednesday, Nov. 7 at 5 p.m. in Minnesota State Mankato's Centennial Student Union, Room 245.

The event, free and open to the public, is sponsored by Minnesota State Mankato's Department of History.
Lass and Clark will offer insight into the methods and approaches utilized while researching the histories of their respective universities.
Lass is professor emeritus of history at Minnesota State Mankato. He is the author of over 10 books on American and Minnesota state history, including his most recent work, "Minnesota State University, Mankato 1868-2018: A Sesquicentennial History."
Clark is associate professor of history at Indiana State University. He is the author of "Creating the College Man: American Mass Magazines and Middle-Class Manhood, 1890-1915" and is currently researching and writing a history of Indiana State University that he expects to be completed in 2020.
Those who want more information about the lecture may call the History Department at (507)-389-1618.