Nov. 19: May Simpson Music to Perform Concert Thursday on Campus
Thursday, November 19, 2020
11:00 AM - 1:00 PM
Centennial Student Union, Ostrander Auditorium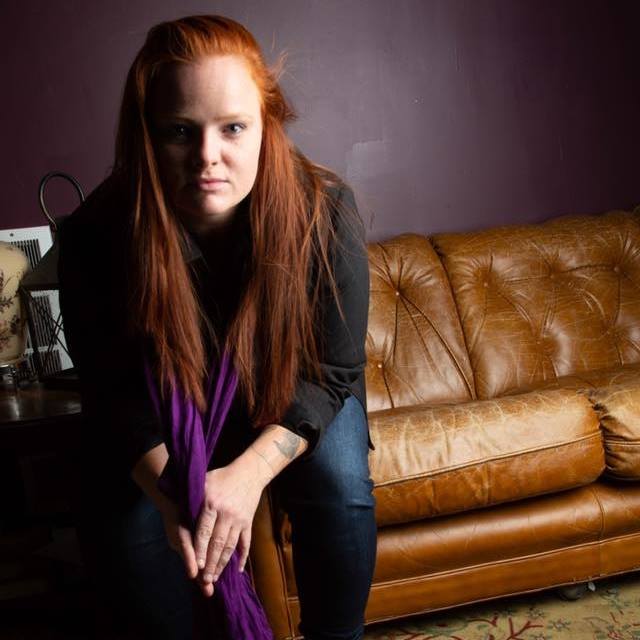 Mankato, Minn. – Mae Simpson Music, City Pages 2019 Readers' Choice for Best New Band in the Twin Cities, is coming to Minnesota State University, Mankato for a free live and live-streaming concert on Thursday, Nov. 19.
The 11 a.m. to 1 p.m. performance in the Centennial Student Union Ostrander Auditorium is the fall semester finale for the ongoing CSU Serendipity Music Series.
The live performance will be live streamed on the Centennial Student Union Facebooksite and the CSUSerendipity YouTube channel. A portion of the performance from noon to 1 p.m. will be broadcast live by KMSU 89.7.
A question-and-answer session with Mae Simpson (pictured) will follow the performance.
COVID protocol limits seating in Ostrander Auditorium to 60. Face masks and physical distancing is required. Guests to campus must complete the University's online COVID-19 self-assessment.
Centennial Student Union preview of the concert: The 2019 Best New Band and nominee for Best Live Concert, Mae Simpson Music is a high-energy, seven-piece band led by the powerhouse vocals of Mae Simpson. Crossing multiple genres, Mae Simpson Music delivers funk and dance music mixed with soul, blues, country, calypso, jazz, rock and hip hop.
"Brought together by an extremely talented and passionate band, Mae Simpson Music is a ticking timebomb for breaking into the national array of local artists to make it 'big,'" said Richard Dollarhide with Music in Minnesota.
Lenny Koupal, CSU communications coordinator who oversees the Serendipity Music Series, said the series had previously scheduled Mae Simpson for a solo performance back in March. COVID closed campus a week before the performance. The Nov. 19 concert sets a new bar for the ongoing music series, according to Koupal.
"Mae Simpson has been on my wish list since I first heard her amazing, powerful, soulful vocals," Koupal said. "I hadn't given up hope of getting her to campus. Now, having the full band performing a free concert on Nov. 19 is a treat that shouldn't be passed up."

The CSU Serendipity Music Series is an ongoing mid-week, mid-day music series that exposes students, campus community and Mankato region with a wide range of music that spotlights Minnesota musicians.

Minnesota State Mankato, a comprehensive university with 14,604 students, is part of the Minnesota State system, which includes 30 colleges and seven universities.