Nov. 17: University Percussion Ensembles
Sunday, November 17, 2019
3:00 PM - 5:00 PM
Elias J. Halling Recital Hall.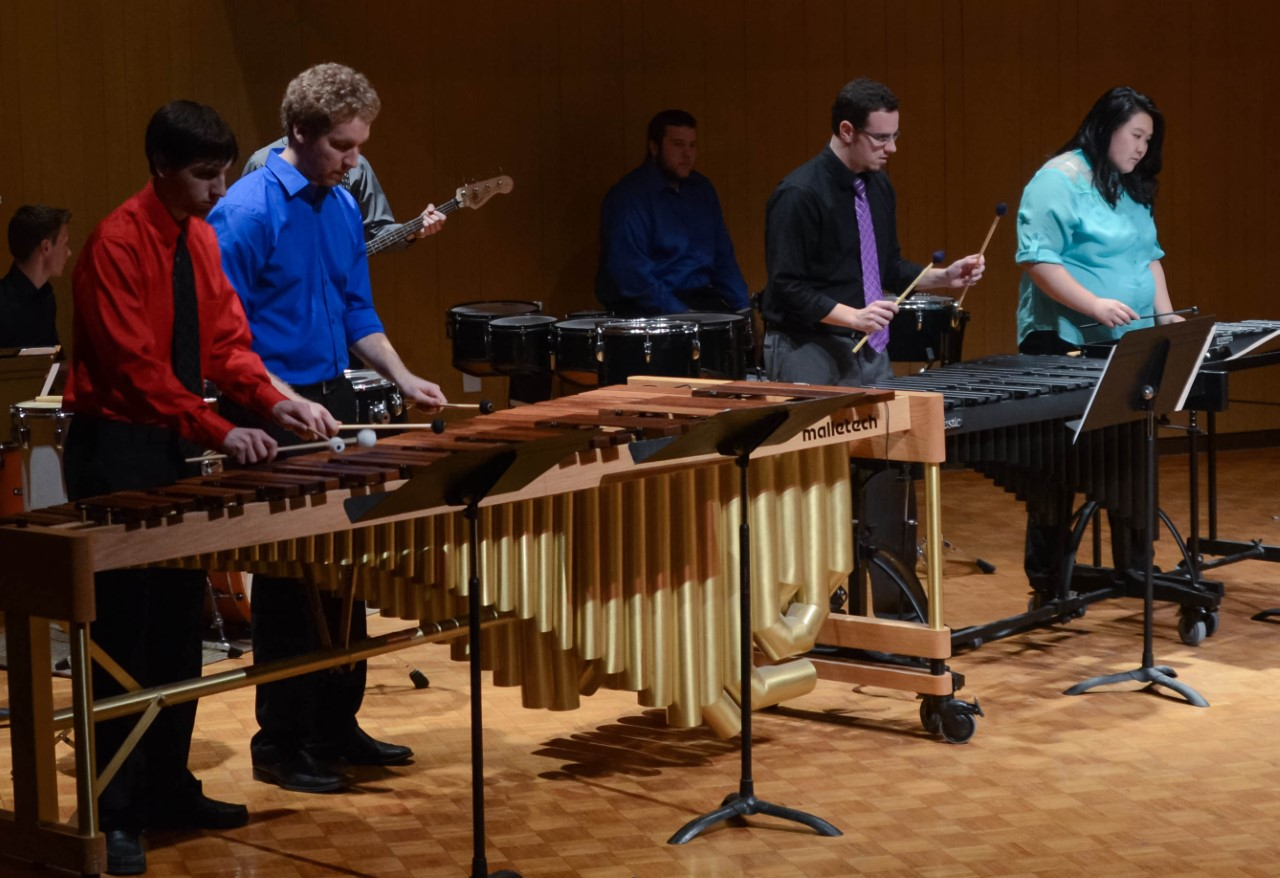 MANKATO, Minn. – Minnesota State University, Mankato's Department of Music presents the University Percussion Ensembles appearing on stage Sunday, Nov. 17 at 3 p.m. in the Elias J. Halling Recital Hall of the Earley Center for Performing Arts, 320 Maywood Ave. Michael Thursby, director of athletic bands, directs the ensembles.
The University percussion ensemble performs with an extensive array of instruments, including traditional drums, xylophones, marimbas, steel drums, cymbals and world music percussion instruments. The concert features an eclectic mix of musical styles including traditional classical works, contemporary pieces and world music. The program will include several soloists and ensemble pieces.
Concert admission is $9 for general admission and $7 for K-12 students and children. University students are admitted free with a valid MavCARD. Advance purchase is strongly encouraged. Those who wish to purchase tickets online should go to http://link.mnsu.edu/musictickets.