June 4-29: 'Camp Maverick -- Rec N' Read'
Monday, June 4, 2018
8:00 AM - 4:00 PM
Opening event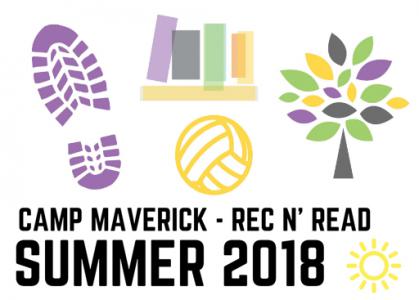 Mankato, Minn. – Minnesota State University, Mankato's Colleges of Allied Health and Nursing and Education are partnering to offer a literacy intervention and recreation camp on the University campus throughout the month of June to help children in grades kindergarten through fifth grades make important gains in literacy and well-being over the summer.
The camp, called Camp Maverick – Rec N' Read, will be held from 8 a.m. to 4 p.m. daily from June 4-29.
The camp will feature four themes – "Fun in the sun," "Underwater World!", "Let's travel" and "Wacky World of Science" – intended to keep children interested in reading and recreation.
The camp costs $170 weekly, but financial assistance is available to those in need. Registration is available online at http://link.mnsu.edu/campmaverick.
Concurrent with camp, Megan Mahowald, assistant professor in the University's Department of Speech, Hearing and Rehabilitation Services, will be hosting a comprehensive professional development opportunity for professionals where they will be learning about literacy development, assessment and intervention. Professional development participants will be able to work with children and receive coaching and mentorship. Continuing education units will be available. For more information, see http://ahn.mnsu.edu/cd/events.html.
For additional information, contact faculty members Megan Mahowald or Brooke Burk at campmaverick@mnsu.edu.
Additional information is available on the camp's Facebook page at https://www.facebook.com/CampMavRecNRead/
The Mankato Clinic Foundation is also providing support for the camp.
Minnesota State Mankato, a comprehensive university with 14,712 students, is part of the Minnesota State system, which includes 30 colleges and seven universities.